Webinar
How Will Digital Disruption Really Affect Your Enterprise?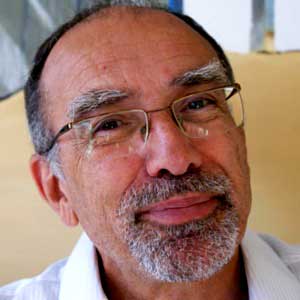 What are the deep underlying concerns and issues about digital disruption from the perspective of an enterprise architect?​
---
Digital disruption is one of the most discussed topics in recent memory. But what, from the perspective of an enterprise architect, are the deeper underlying concerns and issues? How will digital disruption really affect your enterprise, both now and in the medium- and long-term?
In this all-new EA in the Face of Digital Disruption webinar, Cutter Senior Consultant Roger Evernden will tackle how organizations and entire industries must rethink value — creating and capturing it ­— to meet these challenges. Evernden will go beyond the surface analysis of digital disruption to spell out the formidable and complex changes that digital will bring to our lives. He will examine:
The profound impact of digital on our economic and social systems
The architectural transformation that is the basis for the most successful and innovative business models of our age.
Digital disruption is more than a trend or buzzword – it is the tip of an iceberg that will result in a profound shift in how business is conducted. If you are involved in transforming your company's business model, or creating an entirely new business model, this webinar is recommended for you. Evernden's advice will also be helpful to organizations that have been forced to regroup to face new competition made possible by digital technologies.
More on EA & Digital Disruption
► Using EA Frameworks to Handle Disruption in Digital Transformation
► Disruption and Emergence: What Do They Mean for Enterprise Architecture
► Achieving Digital Business Transformation Through Strategic Acquisitions: The Role of Enterprise Architecture