Webinar
Do you have the agility and imagination that make demonstrating the value of an innovation possible?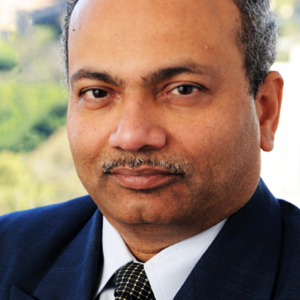 Discover how you can map innovations to business opportunities and challenges.
---
Most innovations in the business space are not one-off dramatic changes; instead they are iterative, incremental, planned, and collaborative innovations that capitalize on new technologies to achieve business goals. However, business goals and corresponding business context changes continuously.
Technology enables business to bring forth new products and solutions that result in innovative ways to run the business. In turn, this creates further opportunities to innovate in the technology realm. This iterative and agile nature of contemporary innovation requires care to ensure that an organization's effort to innovate is not based on rigidly defined goals. Instead, a set of guidelines, agile-based activities and awareness of multiple pathways to innovation are the best ways to produce business value. In a dynamic business space, there's a strong possibility that value will come from unanticipated directions. Returns on investment in innovations do not always correlate to directed effort.
In his upcoming webinar, Cutter Senior Consultant Bhuvan Unhelkar goes in depth on why innovators in such a dynamic business space need to be extremely flexible and agile and why understanding the business value of innovations requires imagination and a capacity to map those innovations to existing business opportunities and challenges. He will also reveal how big data, the Internet of Things (IoT) and the Cloud necessitate agility and imagination in order to demonstrate the value of an innovation.
When your business adopts an innovation, the resulting changes in business practices, business operations, and business culture introduces risks, making risk management vital. In fact, recognizing risks and planning for their corresponding impact is as important as the innovation itself. During the webinar, Dr. Unhelkar will also describe why successful innovation implementations require detailed understanding of the business, the domain in which it exists, and continuous improvements during the implementation process.
More on Contemporary Innovation
► Wrap Your Head Around the 3 Types of Contemporary Innovation
► Innovating with Big Data, IoT, and the Cloud
► Leveraging EA to Incorporate Emerging Technology Trends for Digital Transformation