Blockchain's Role in Mitigating the Impact of Coronavirus
Posted March 24, 2020 in
Data Analytics & Digital Technologies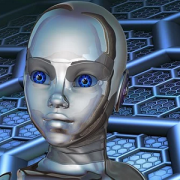 As the novel coronavirus contagion rages, governments and commercial enterprises are utilizing blockchain to better manage the disease and mitigate its impact. In short, the pandemic is driving increasing use of blockchain technology for various applications, including:
Real-time infection tracking

Online education — to alleviate the problem of closed schools and universities

Donation handling — providing transparency and security to the process

Healthcare claims processing — for optimization and fraud reduction

Spurring financial assistance to businesses impacted by outbreaks
Why Blockchain?
Blockchain offers unique functionality that governments and businesses can leverage in this time of pandemic, including:
Immutable electronic ledger — for safely storing, sharing, and visualizing different kinds of information (e.g., contagion maps, research data, public service announcements, medical claims, images). Information on the blockchain is encrypted, with all changes to information being transparent to the various stakeholders (e.g., researchers, medical teams, government agencies, donors, claims holders) and subject to their approval (in the case of applications based on private blockchain architectures).

Ability to reduce or eliminate middlemen — for limiting bottlenecks that could otherwise delay completion of vital actions or services, such as resupply (e.g., medical supplies, equipment), credit approval, and funds transfer (e.g., business loans, donations, payouts).

Faster transaction processing and accelerated throughput via enhanced electronic document management — the reduction or elimination of (physical) documents is especially important for dealing with disrupted supply chains and banking, insurance, and a multitude of other services across nearly all aspects of modern society worldwide that are being impacted due to the highly infectious nature of COVID-19.
In short, blockchain is designed to embed trust, transparency, efficiency, and accountability into the process of sharing and transferring assets in a network. This can result in a reduction in the time required for verifying a transaction, settling disputes, and finding information, leading to quicker settlement, accelerated deliveries, and so on.
Tracking the Pandemic
The most straightforward use of blockchain is for tracking and mapping the spread and impact of infections. For example, Atlanta, Georgia-based Acoer has developed a blockchain-based dashboard that tracks coronavirus infections, deaths, and recoveries in near real time.
"Coronavirus Tracker" collects COVID-19 data made available via different public sources, including the Centers for Disease Control and Prevention (CDC) and the World Health Organization (WHO). It displays in aggregate — to provide a global perspective — and allows for simple and visual filtering and dynamic changes based on values selected. Users can even download selected data as images or files for subsequent analysis.
Coronavirus data is updated daily, and filtered down to individual countries, showing total cases, numbers reported dead, numbers reported recovered, and, where the data allows, deaths and recoveries per 100 people, as well as Google trends based on publications.
Blockchain-Based Online Education Platform
Countries worldwide have closed schools and campuses in order to stem the coronavirus infection rate. This has caused widespread disruption of classes for students and educators across a range of schools and universities.
Educational software provider ODEM offers its blockchain-based online learning platform for free to schools and educators so they can continue teaching students until it is safe to return to classrooms and campuses. The application supports enrollment, learning management, and certificate issuance for teachers to conduct classes entirely online and issues digital certificates of completion and achievement that educators can use to track progress and generate traditional certificates once schools reopen. It can also be integrated with a school's existing learning management system, as well as use existing curriculum.
China Leading the Way
Since COVID-19 first appeared in China, the country has become a leader in applying blockchain to deal with the contagion. China has been fairly transparent about its blockchain efforts in this area, revealing a number of applications through the press and government briefings.
Blockchain-Based Donation Platform
Chinese payment platform provider Alipay (part of Ant Financial Services Group, an offshoot of Chinese ecommerce giant Alibaba) has developed a blockchain platform and accompanying mobile app for managing the allocation and donation of relief supplies. This application enables users to make donations and collaborate with transparency and efficiency — including allowing donors to track every stage of the donation process and see what kinds of medical supplies have been purchased with their donation(s) and which hospitals, relief agencies, and so on, are receiving those supplies.
The application was built on the Ant Financial Services' Ant Blockchain platform. According to an article in Chinadaily.com, the effort was led by the Zhejiang Provincial Health Commission and the Economy and Information Technology Department. It enables the "review, recording, and tracking of demand, supplies, and logistics for epidemic prevention materials. Supplies involve multiple parties from donors and recipients to delivery and warehousing."
Cross-Border Blockchain Financial Services Platform
The Chinese government is using blockchain to help businesses survive the coronavirus outbreak. One pilot application is a cross-border financial blockchain services platform designed to help small and medium enterprises (SMEs) receive export trade financing and other financial credit support.
Due to the blockchain-based platform's ability to automate document management and enable regulators to readily examine transactions for fraud and risk, Chinese authorities claim that the loan approval process has been reduced to one or two days. This is in contrast to traditional loan applications, which often can take days or weeks for approval in China.
Health Coverage on the Blockchain
Chinese mutual aid provider Xiang Hu Bao has adapted its blockchain application to cover payouts for claims related to COVID-19 infections. (Chinese mutual aid providers are not insurance companies, per see. Rather, they are intended to provide financial aid to people for their medical needs, with all participants sharing in the risk of becoming critically ill and bearing related medical expenses as a collective.)
Xiang Hu Bao, which translates in English to "mutual protection," was launched in 2018 and initially provided participants with basic health coverage for 100 types of critical illnesses, including thyroid cancer, breast cancer, lung cancer, critical brain injury, and acute myocardial infarction. Recently the platform was updated to cover illness related to coronavirus infection.
The platform is based on Alipay's proprietary consortium blockchain technology. When a participant makes a claim, they must submit supporting evidence via the Alipay mobile app, which then goes through a review and approval process. The entire evidence submission process is powered by blockchain, which helps ensure that the process is tamper-proof, thereby reducing risk of fraud. Once a claim is approved, the participant receives a one-time payout of up to RMB 300,000 ( approximately US $43,000), the cost of which is shared equally by other participants. Any disputed claims get escalated to an online review board consisting of qualified volunteer participants.
Conclusion
As the saying goes, "necessity is the mother of invention," and the coronavirus pandemic has forced governments and companies worldwide to scramble in order to control and mitigate its impact on the health and well being of citizens, workers, businesses, and even entire industries and the global economy.
As I hope I have highlighted with some of the applications discussed in this Advisor, the growing pandemic appears to be spurring the use of blockchain technology. One of my colleagues commented that it will be interesting to see if, once the contagion is contained, whether the blockchain applications built in time of crisis will continue to live on. Not only do I think they will, I believe they will inspire a new wave of innovative, future blockchain applications in government and business. Consequently, we recommend that organizations carefully examine (or reexamine) how they can employ blockchain technology to meet their own needs during this emergency period and beyond.
Finally, I'd like to get your opinion on the use of blockchain in times of pandemic and other emergencies and use of the technology in general. As always, you can comment at the link, below, email me at chall@cutter.com, or call +1 510 356 7299 with your comments.