Creating Equitable Opportunities for Women of Color
Posted March 20, 2023
| Leadership | Amplify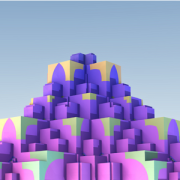 AMPLIFY  VOL. 36, NO. 2
  
ABSTRACT
Timicka Anderson and Philip Fitzgerald highlight why diversity is both a strength and a priority at Citibank, a global bank committed to DEI. The authors explain the impact to the bottom line when companies increase access to nontraditional ways to pursue careers, rather than relying on traditional pathways. Anderson and Fitzgerald emphasize that "upskilling, the practice of facilitating continuous learning by providing training programs and development opportunities that expand an individual's abilities, is key."
Women of color are economic engines. When they have sufficient access to jobs, families and communities benefit, as does the entire economy. Still, they continue to have limited access to professional, diversified careers. Technology jobs are one of the most prominent examples of this gap: only 5% of the tech workforce are women of color.1 Delaying action that would help women of color gain meaningful employment is costing the tech industry nearly US $400 billion in potential revenue each year.2 
What can the private sector do to help create equitable pathways for women of color in technology? Companies should leverage the broad range of resources (workforces, voices, and philanthropy) to create equitable opportunities for women of color in sustainable ways. Citi's longtime collaboration with NPower, a nonprofit creating on-ramps for women of color into the tech industry, embodies this approach, employing a wide range of corporate resources to move the needle. For many years, Citi has invested in NPower's vision through apprenticeships, mentorships, and access to Citi employee volunteers.
Enhancing Diversity by Creating New Pipelines
As the world's most global bank, Citi's diversity is a strength and a priority. Citi's commitment to diversity, equity, and inclusion is at the core of Citi's values, including a belief that transparency and accountability are key to success.
In 2018, Citi set public, firm-wide aspirational representation goals for 2018–2021 that were met and exceeded. Doubling down, Citi announced 11 new, expanded goals in 2022 to include additional markets and underrepresented groups.3 Globally, Citi aims to increase representation at the assistant vice president (AVP) to managing director levels for women to 43.5% by 2025. In North America, Citi seeks to increase representation of Black colleagues at the AVP to managing director levels to 11.5% and Hispanic and Latino colleagues at the AVP to managing director levels (in the US) to 16%.
But company aspirational goals like this are not enough: companies must change how pipelines are created. They need to increase access to those who have followed nontraditional ways in pursuing careers and economic ambitions (e.g., paid internships, apprenticeships, technical training, and entrepreneurship programs), rather than relying solely on traditional paths (i.e., high school to college to career). Upskilling, the practice of facilitating continuous learning by providing training programs and development opportunities that expand an individual's abilities, is key.
That's why Citi has supported NPower's visionary work to build a diverse US technology workforce through clear pathways for people of all ethnicities, genders, and socioeconomic backgrounds.
In 2011, Citi collaborated with NPower to create seven- to 10-week apprenticeship programs at Citi to provide on-the-job training to NPower trainees. In 2018, Citi and NPower launched a six-month apprenticeship program in the US state of Texas to support Citi's aspirational representation goals. The program was expanded again in 2021 to include the US states of New York and New Jersey, and some apprenticeships were expanded to 12-18 months.
Through this program, NPower trainees receive the US Department of Labor's IT Generalist credential and gain exposure to roles across Citi's Enterprise Operations and Technology group to apply their education in the real world. By offering opportunities for upskilling and expanding professional networks, the apprenticeship program serves as a transformational opportunity for career development.
Remarking on her experience with the program, Citi's Senior VP of Workforce Strategy and Resource Management Shanice Whittaker says:
NPower provides opportunity for continuous education and exposure to industry leaders and organizations who are looking for trained talent. I started as an NPower intern with Citi and over the years have developed a career I am proud of.
Another alumna, Angela Washington, an application support analyst with Citi, shares:
I have been able to grow as a professional and a leader in this fastest-growing industry, and it's all thanks to NPower and its work with Citi. In less than two years, I was able to transition into a meaningful career, gain a sense of independence, and purchase my first home. Because of NPower and Citi, I have been able to change my family's financial trajectory.
Avneet Hall immigrated to the US from India in 2015 and had limited opportunities when she found NPower. She tried to teach herself to code while in high school but found it challenging without proper guidance or instruction. After completing NPower's Tech Fundamentals program, she enrolled in the firm's cybersecurity course, which provided both upskilling and invaluable hands-on experience in the form of a Citi internship. She quickly moved up the ranks and now works as a cybersecurity specialist earning six figures. Here's a comment from Hall about NPower:
Not having a formal degree and being the spouse of a veteran, I looked online for military support programs, and that is how I found NPower. They not only provide assistance to underserved communities, they also have a fantastic program where veterans and spouses can enroll in their technical fundamental programs and grow from there.
Since the apprentice program's launch in 2011, Citi has hosted nearly 550 NPower interns of diverse backgrounds and hired more than 200 NPower graduates. Citi employees have volunteered more than 15,000 hours to coach and mentor NPower students.
Doubling down on upskilling isn't just helping the participants, it's helping diversify the firm's workforce. This approach makes Citi's workplaces more productive, positively impacting the bottom line.
Citi Foundation's Support of Upskilling
The need to upskill and reskill has become more urgent as the job landscape rapidly evolves alongside technology. The benefits of upskilling are evident. A 2021 Gallup study found that Americans who participated in an upskilling program saw their salaries increase an average of 8.6%.4 Young people recognize the importance of these opportunities as well, with 78% of global youth (i.e., people between the ages of 18 and 24) in a Citi Foundation survey saying that access to internships and apprenticeships is critical to future success.5 In that same survey, 60% of people between the ages of 18 and 24 said they felt there weren't enough opportunities where they live.
That's why the Citi Foundation in 2014 launched "Pathways to Progress," a global job skills-building initiative that addresses the persistent issue of youth unemployment. Pathways to Progress aims to address the skills mismatch and equip young people, particularly those from underserved communities, with the skills and networks needed to succeed in a rapidly changing economy.
As part of Pathways' efforts and recognizing the opportunity to support women of color through careers in technology, the Citi Foundation has provided more than $7.5 million in catalytic funding to NPower since 2018 to help it launch and expand its "40 by 22" initiative. The 40 by 22 program is an ambitious effort to increase the enrollment of young women in NPower's Tech Fundamentals program from 25% to 40% by the year 2022. Through the program, women are equipped with the technology skills and support needed to prosper in the digital economy.
The multiyear, flexible funding provided by the Citi Foundation bolstered NPower by giving it room to adjust, pilot, and scale its technology programming and help eliminate barriers for women. The results of this type of collaboration and funding speak for themselves. Since 2018, 40 by 22 has helped generate more than $58 million in annual salaries for women graduates at various companies across the US. NPower ended 2022 with 38% women enrolled in its Fall 2022 cohort, with a graduation rate of 35%. Although just shy of the 40 by 22 goal, NPower saw a 95% increase in women enrolled in its programs from 2018–2022. It also saw an increase in participation from women of color and veterans. Women of color enrollment increased by 105%, and women veteran enrollment increased by 122%, despite pandemic setbacks. 
NPower's success demonstrates the power of providing nontraditional pathways to tech careers. In the beginning of 2022, Karla Medina found herself unemployed and a single, first-time mom to a one-month-old. She was forced to leave the university she was attending without obtaining her STEM degree and began looking for employment to support her son.
During her search, she came across NPower's Tech Fundamentals program, which didn't require previous experience and would provide all the skills she would need for an entry-level IT job after 16 weeks of coursework. The flexible nature of the program and the diversity of the students and instructors provided a comfortable environment for Medina to feel supported and to thrive. She now works as a logistics assistant at an IT company.
Medina explains:
I loved the sense of community within the NPower program. I think the biggest takeaway from it for me was the network of like-minded people I met. I made a friend who was also a mom and was also trying to transition into a tech job. I felt I had a new support system while starting this new phase in my life.
A Model for Change
Leveling the playing field for women of color requires leadership from the private, public, and nonprofit sectors to use their voice and influence. Using a comprehensive, multifaceted approach, including skills-based tech training, mentorship, and thought leadership, NPower's 40 by 22 program serves as a model for how stakeholders can strategically combine and use their resources to drive positive change.
Working with the public sector to bring attention to the need to support women of color in tech was a key piece of how 40 by 22 built its influence. In 2020, NPower established 12 March as "Women of Color in Tech Day" in New York City, designed to promote the importance of respect, dignity, fairness, and equity in supporting Black and Latino women as they pursue tech careers. In 2021, Women of Color in Tech Day gained additional recognition from elected representatives in Newark, New Jersey, USA; San Jose, California, USA; and the US State of Maryland.
Data and research were crucial aspects of 40 by 22's strategy. With support from the Citi Foundation, NPower released a groundbreaking report titled "Breaking Through, Rising Up" on the challenges women of color face when pursuing tech careers and the potential opportunities to address them.6
The report examined how NPower and similar organizations can improve the engagement, recruiting, and retention of young women of color in tech. It provides insightful recommendations on how stakeholders, funders, and policy makers can advance gender and racial equity in the tech sector.
For example, the report says, "technology-training practitioners should consider developing more flexible training options to accommodate women." It recommends employers consider individuals from nontraditional backgrounds and be intentional about mentorship and sponsorship opportunities for women of color. It suggests that philanthropic funders should go beyond funding classroom training to support wraparound services that help women of color pursue their studies and advance their careers.
Another vital element of the 40 by 22 initiative involved engaging volunteers across sectors and companies to guide and aid women of color throughout their career journey. In 2020, recognizing the ongoing role of mentorship in helping women of color see themselves in tech careers, as part of the Citi Foundation's grant, NPower launched a mentoring program. NPowerMATCH works with companies across the US to match employees with NPower students and alumni. It has successfully served more than 700 trainees, engaging more than 600 mentors from 40 companies who have contributed more than 3,000 mentoring hours.7
The blueprint created by 40 by 22 in harnessing thought leadership and cross-sector collaboration to encourage action paved the way for NPower's Command Shift coalition. This groundbreaking national consortium of women business leaders, corporations, nonprofits, and community organizations addresses the glaring inequities that women of color in tech face while advocating for creative strategies that will help them advance. Command Shift is driven by a need to diversify the tech workforce by centering on women who have the skills to enter tech but don't have a college degree or access to formal technology training.
The coalition has made great strides in the past two years, growing to 28 coalition members, garnering nearly 1 billion media impressions, and building momentum with more than 60 articles published to influence systemic change. Research produced as part of Command Shift's mandate, "Equation for Equality," shows how the tech sector can be more inclusive by looking at a "skill-similar" talent pool for tech jobs. By the group's estimate, there are around 2.6 million women of color in the tech-eligible, skill-similar US workforce who could be filling tech occupations.8
To ensure the coalition remains aligned with the experiences and needs of women of color in tech, the coalition developed the Command Shift Alumni Council, a dynamic group of women who entered tech via a nontraditional path. These members have completed NPower's Tech Fundamentals program and are on their way to becoming the technology leaders of the future.
Conclusion
As employers, leaders, and community investors, private sector companies and corporate foundations are well positioned to help move the needle in advancing equity. The Citi Foundation and Citi have worked with NPower in unique ways to support women of color in tech careers. Citi and the Citi Foundation hope their example demonstrates how the tools of a company and corporate foundation can be leveraged effectively to change the technology sector and educational landscape for the better.
References
1   Walsh, Matthew, and Joel Simon. "The Equation for Equality: Women of Color in Tech." Command Shift/Emsi Burning Glass/NPower, 2022.
2  Rayome, Alison DeNisco. "5 Eye-Opening Statistics About Minorities in Tech." TechRepublic, 7 February 2018.
3  Fraser, Jane. "A Commitment to Increase Our Diversity." Citi, 20 September 2022.
4  "The American Upskilling Study: Empowering Workers for the Jobs of Tomorrow." Gallup, 2021.
5  "Pathways to Progress: Global Youth Survey 2017." Citi Foundation/Ipsos, 2017.
6  Shah, Seema. "Breaking Through, Rising Up: Strategies for Propelling Woman of Color in Technology." NPower/Citi Foundation, accessed February 2023.
7  NPowerMATCH website, 2023.
8  Walsh and Simon (see 1).