Moving Beyond Check-the-Box Global Diversity Policies
Posted March 20, 2023
| Leadership | Amplify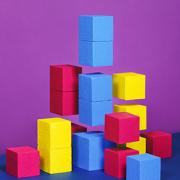 AMPLIFY  VOL. 36, NO. 2
  
ABSTRACT
David S. Lee "offers an on-the-ground perspective of how diversity policies encounter issues once they leave home shores." He examines the construction of diversity policies along with relocation issues that come up and provides ways to enhance diversity policies in a more holistic way that considers cultural contexts.
Pursuing diversity is a pressing initiative for many organizations and leaders, but implementations don't usually live up to the lofty rhetoric and goals that accompany their introduction. These challenges are particularly apparent when an organization crafts its diversity policy from a domestic perspective and uniformly rolls it out worldwide. For example, consider a firm headquartered in New York City that creates a diversity policy largely focused on American social justice issues with minimal input from global stakeholders. The power and impact of that initiative diminishes significantly as it is transmitted abroad.
This type of dilemma inspired my case-based article, "What Does Diversity Mean in a Global Organization?," published in the May/June 2022 edition of Harvard Business Review.1 In the case, the CEO of a listed toy company is selecting a candidate to lead the company's Asia business, centered in China, an important driver for the firm's continued growth. The successful candidate also will join the company's board of directors. The company's leadership and board of directors is not diverse, and there has been a push from shareholders to increase diversity.
Within this milieu, the CEO is choosing between two candidates. Both candidates are strong, but one is a white male who has spent most of his life in Greater China, and the other is an ethnically Chinese female born and raised in the West. Inspired by an actual event, the case illustrates several issues around how companies interpret diversity and implement diversity initiatives.
For example, the case compels readers to grapple with whether or not diversity changes depending on the context. At the toy company's headquarters in Canada, the female candidate certainly satisfies diversity criteria; this might not be the case in China. Conversely, the male candidate would likely not satisfy standard diversity metrics in Canada, but in China, he might be considered to be contributing to diversity for certain demographic categories. Indeed, the male candidate spent many years of his life being the only non-Chinese person in many business situations.
Ultimately, determining which candidate contributes to diversity depends on the lens through which the candidate is viewed. As companies strive to implement diversity policies across global operations, various companies, especially those headquartered in the West, will encounter such issues. This is the reality of achieving diversity in a global context.
I have taught this case on numerous occasions to global business leaders and to MBA classes with students from around the world. I have also shared it with various organizations, including the Asia offices of Western companies. Informed by those enlightening discussions, this article offers an on-the-ground perspective of how diversity policies encounter issues once they leave home shores. The article examines how diversity policies are constructed and the issues that arise once relocated, then offers suggestions on how to refine diversity policies so they are more holistic and systematic, taking into account various cultural contexts and histories.
Crafting Diversity Policies
Over the last four decades, there has been a proliferation of corporate diversity policies. By one estimate, more than 95% of organizations with more than 1,000 employees have some sort of diversity program.2
These initiatives are now quite visible as company websites have made room for carefully crafted diversity policies accompanied by images of an eclectic mix of employees. This part of an organization's website often highlights various employee groups, frequently referred to as "employee resource groups" (ERGs), that cater to different demographics or interests. For instance, Intel has more than 40 such groups, which they divide between ERGs and leadership councils "organized around race, national origin, gender identity, parenthood, diverse abilities, education, faith and beliefs, and other common affinities."3
Generally, this push toward diversity has largely been prompted by a few interwoven factors. The list below is not exhaustive, and there are certainly other contributing issues to consider, but for the majority of business leaders, these three factors are a good starting point:
Righting wrongs. Diversity initiatives often emerge from a desire to address social inequalities and injustices, many of which are rooted in historical legacies that have yet to be fully addressed. The legacy of the pernicious impact of these histories is the landscape that organizations navigate, especially in the social media age. For example, from slavery to the recent Black Lives Matter movement, racism and discrimination against African Americans have been a tragic part of US history. Consequently, for many American companies, diversity policies, at least initially, focus on addressing race-based inequalities and injustices.

Stakeholder capitalism. The rise of stakeholder capitalism over the last few years has also amplified the importance of diversity for many leaders and organizations. As companies look beyond shareholders and maximizing their value, other stakeholders have emerged as critical voices. Using the power of social media, employees, customers, and the communities in which companies operate have increasingly demanded companies commit to addressing social and political issues like diversity. Additionally, some investors have emerged as keen diversity advocates. For example, BlackRock, the world's largest asset manager, announced a goal of 30% diversity in the boards of the US companies in which it is invested.4 Stakeholder capitalism has heightened the importance of social and political issues on board agendas.

Competing. In a globally competitive marketplace, a company is at a disadvantage if it artificially limits the talent pool from which it hires or the customers it may serve due to discriminatory or otherwise unfair policies. Most companies claim they seek to hire the best people, but this is not feasible when discriminating against a particular gender or minority group. Companies competing for talent, customers, and capital will be better served and better positioned to win by committing to meaningful, robust diversity policies. Ultimately, as workers and customers seek authentic, purpose-driven organizations to work for and patronize, commitment to diversity will be an integral part of such decisions.
It is important to note that in addition to the factors noted above, a company's diversity policy is generally an outcome of a particular path dependence. Path dependence is usually explained by the phrase "history matters," but for our purposes, it can be thought of as "context matters." For a company, the background of its founder, its industry, where it is headquartered, and when it was started are all examples of factors that can shape its pursuit of diversity initiatives. For example, a US company founded by an African American female in 2020 and headquartered in Silicon Valley will likely have a very different notion of diversity and how it should be implemented than, say, a Malaysian company founded in 1980 by a middle-aged, ethnically Chinese male who is a citizen of Malaysia and headquartered in Kuala Lumpur. Path dependence must be accounted for when transporting diversity policies across borders. 
How Policies Get Translated When Leaving HQ
From leading discussions of my case for audiences from a variety of backgrounds and industries, it's clear that the daily reality of diversity policies is very different from lofty pronouncements from headquarters and diversity pages on a company's website. This is not due to bad intent; it reflects the fact that diversity policies are not plug and play.
In the wake of the unlawful killings of young Black men by police officers in the US that led to the Black Lives Matter movement, many global firms released statements against racial discrimination and organized events to discuss this pertinent issue. Although aware of the importance of fighting racial discrimination, employees working in an overseas office where their coworkers and customers are generally homogeneous may not feel a deep, personal connection to the need to address racial justice.
When employees consistently feel disconnected from a company's diversity initiatives, it will not only be less meaningful for them, it can lead to a belief that such initiatives are only relevant for headquarters. It's not that employees around the world don't feel the issue is important, they often do, but it is not relevant in their everyday lives since such issues are infrequent (or even nonexistent) in their home markets.
To move beyond lip service and rhetoric, global companies should localize policies to pursue more meaningful diversity outcomes. Such policies are consistent with broader organizational messaging but also consider the on-the-ground reality of a particular market. Doing this allows companies to create a more balanced approach to diversity that reflects a firm's values while impacting diversity in a meaningful way. Such an approach minimizes scenarios where one demographic becomes the main focus of diversity initiatives, resulting in policy imbalance.
Shifting from D&I to I&D
Without giving it much thought, many firms describe their work in this space as "diversity and inclusion" (D&I). After speaking with a senior leader in the people function of a large professional services firm, I have reconsidered what should come first.
This leader's firm shifted from a D&I focus to an I&D one because the executives felt creating an inclusive workplace should be the priority. For one thing, the process of accomplishing inclusion requires diversity. For another, an inclusive workplace contributes to greater diversity, since inclusion helps attract and retain diverse talent.
In her recent book, Rising Together: How We Can Bridge Divides and Create a More Inclusive Workplace, best-selling author and leadership coach Sally Helgesen describes diversity as part of the path to achieving inclusion.5 This distinction is important. Although diversity and inclusion are typically linked and almost viewed interchangeably in organizational jargon, they are actually different.
Thus, it is important to remember that diversity initiatives are a critical part of achieving inclusion and that the key challenge for leaders is creating an inclusive organization comprising diverse talent, backgrounds, ideas, and lived experience.
Go Beyond Box Checking 
In facilitating discussions about diversity, it's apparent that despite widespread support for diversity as a concept, many are frustrated with the check-the-box approach that organizations frequently take when promoting and evaluating diversity. This is an interesting aspect of my case since it requires the reader to determine which perspective they will take when viewing the candidates, since each brings some aspect of diversity to the table.
With so much focus on diversity and an increase in the ways diversity is measured, it is easy to see why companies choose an expedient path to meeting external diversity goals. A check-the-box approach makes it easy for a company to show progress on diversity metrics since they are simple to manage and present. These approaches do serve a purpose and are a starting point, but they are not long-term solutions.
Indeed, employees and other stakeholders know when an organization is meaningfully committed to diversity and when the messaging is empty rhetoric. To avoid being viewed as inauthentic when it comes to diversity initiatives, leaders and organizations need to be much more intentional and holistic in the approaches they take to achieve diversity. 
One immediate action is determining how corporate diversity policies are interpreted and applied in local markets that are dissimilar to headquarters. Organizations need to account for how home-country bias and path dependence shape the way diversity policies are crafted and transmitted from the home office to offices abroad.
As companies reconsider the relationship between inclusion and diversity, leaders should seize the opportunity to reevaluate organizational purpose in the context of inclusion and diversity goals. There should be consistency between organizational purpose and how that is supported and facilitated by inclusion and diversity. If this is not clear, the organization is at risk of promoting inauthentic policies that jeopardize morale, weaken culture, and impact talent acquisition and retention. The best organizations in the world strive to have consistency among purpose, inclusion, and diversity.
Conclusion
Meaningful organizational change around inclusion, diversity, and a culture that supports these aspirations cannot be accomplished through a check-the-box approach. Leaders play an important role in exhibiting the values and principles that an organization espouses and whether or not they will be viewed as authentic. Organizations must also have the right processes in place, especially around people. Hiring, evaluation, and promotion of people are all critical inflection points to reinforce an organization's commitment to inclusion and diversity. Each of those moments serves as a way to contribute or detract from an organization's culture when it comes to inclusion and diversity. 
There is a contextual aspect of diversity that gets discounted when implementing a check-the-box approach and solely relying on quantitative measures to reflect diversity. Such measures serve a purpose, but if an organization genuinely believes inclusion and diversity are important, it should expend a commensurate amount of time, energy, and commitment as it does for other important initiatives.
For global companies, it requires extra time, energy, and commitment to ensure every diversity initiative resonates and is meaningfully implemented internationally. This is the challenge and hope of diversity in a global context, which — done effectively — contributes not only to a firm's performance and culture, but to a more understanding and just world.
References
1    Lee, David S. "Case Study: What Does Diversity Mean in a Global Organization?" Harvard Business Review, May-June 2022.
2    Lambouths III, Danny, William Scarborough, and Allyson Holbrook. "Who Supports Diversity Policies? It Depends on the Policy." Harvard Business Review, 4 October 2019.
3    "Employee Resource Groups." Intel, accessed February 2023. 
4    "Our Approach to Engagement on Board Quality and Effectiveness." BlackRock, February 2022.
5    Helgesen, Sally. Rising Together: How We Can Bridge Divides and Create a More Inclusive Workplace. Hachette Book Group, 2023.