The Cutter Edge: Artificial General Intelligence: Threat, Opportunity, or Unknown?
Posted February 28, 2017 in
---
28 February 2017
Welcome to The Cutter Edge. In each free issue, you'll find research, insight, and advice crucial to helping you navigate the spectrum of challenges technology change brings.
New from The Cutter Edge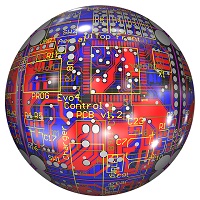 by Alexandre Rodrigues, Senior Consultant, Cutter Consortium
With Artificial General Intelligence (AGI) on the rise, will we see it used for "healthy" applications supporting business models, or will it emerge as a major threat to human welfare? Alexandre Rodrigues discusses these possibilities ... More.
---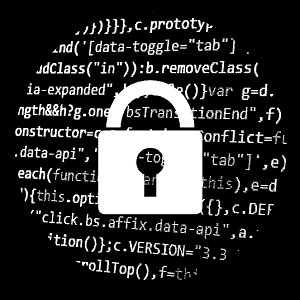 by Paul Clermont, Senior Consultant, Cutter Consortium
Paul Clermont explores the challenges business technologists will face in 2017 including the need for more sophisticated security measures to head off everything from data breaches to terrorist attacks. More.
---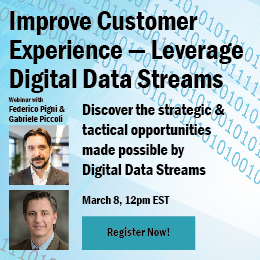 Wednesday: March 8;12:00-1:00 pm EST. Join Cutter Senior Consultants Federico Pigni and Gabriele Piccoli as they demonstrate the strategic and tactical opportunities made possible by digital data streams. Register now! 
---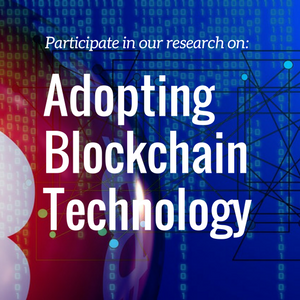 If your organization is adopting or planning to adopt Blockchain technology -- share your insight with us by taking our short survey! We'll send you a $50 Cutter Bookstore credit as our thanks. Take the survey!
---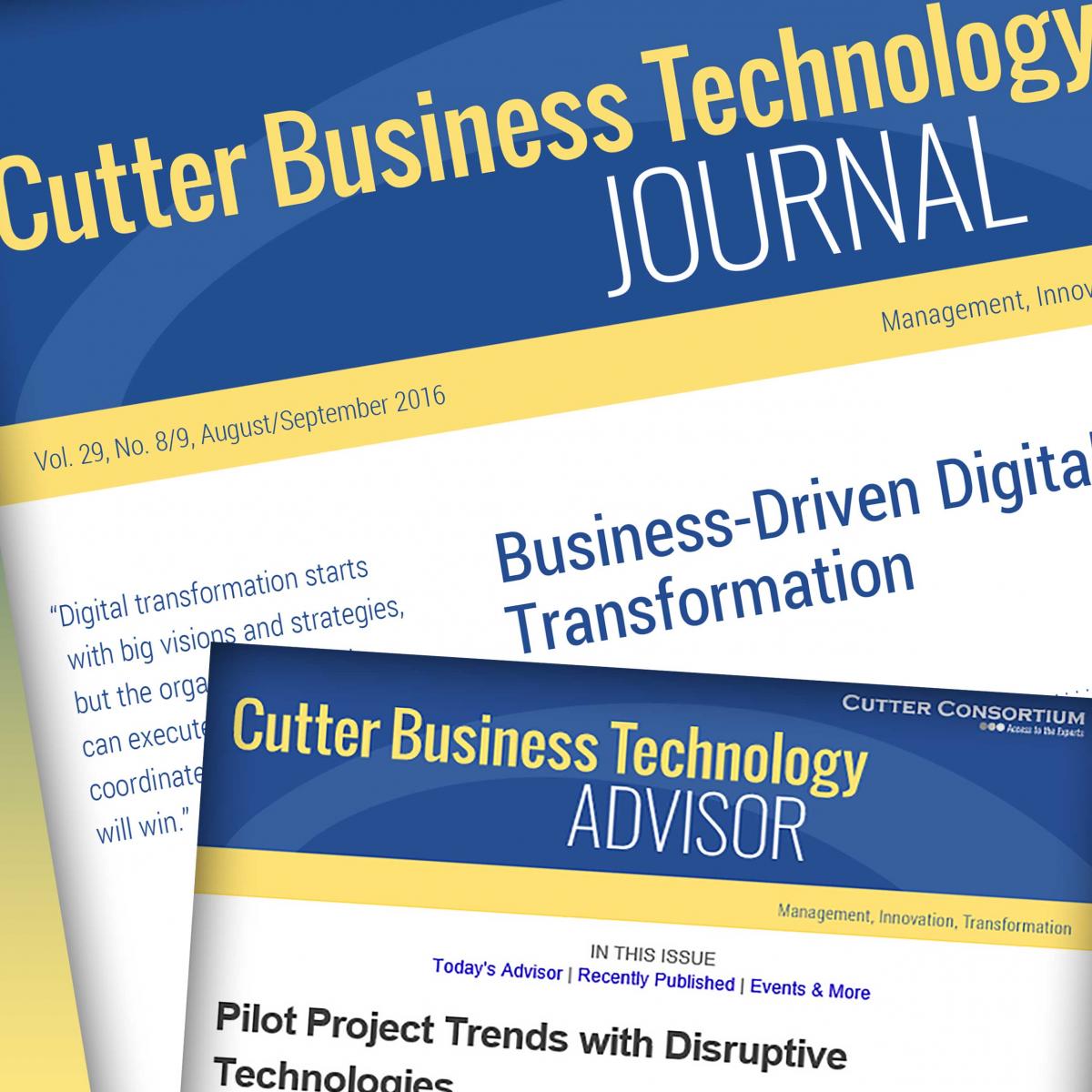 Start a new, one-year subscription to Cutter Business Technology Journal and ensure a continuous stream of the latest, uncensored business technology management thinking! Visit the Cutter Bookstore for more information or to order!