The Cutter Edge: Life and Data in a Time of Pandemic, Never Waste a Good Crisis, more!
Posted February 9, 2021
| Leadership | Technology |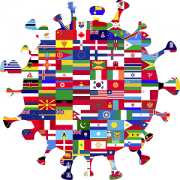 9 February 2021
Welcome to The Cutter Edge. In each free issue, you'll find research, insight, and advice crucial to helping you navigate the spectrum of challenges technology change brings.

The challenge we face in 2021 and beyond is to ensure that the data we collect and analyze promotes a better life for all on this planet, rather than increasing the imbalances and driving the dysfunctional behaviors that characterize human life today. More!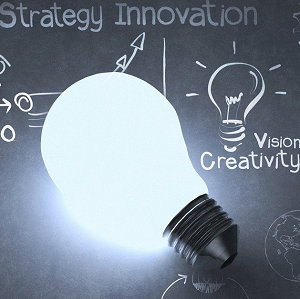 A lot of what we do is guided by patterns. These patterns help us in a stable context but get in the way in a dynamic or complex context, like a pandemic, and hinder innovation. Find out how to be open to innovation by breaking out of familiar patterns. More!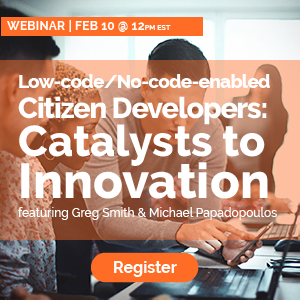 Join our webinar, tomorrow, February 10, and learn how low-code/no-code solutions can provide a company's workforce with the tools needed to easily create software to grow and transform the business. Register now!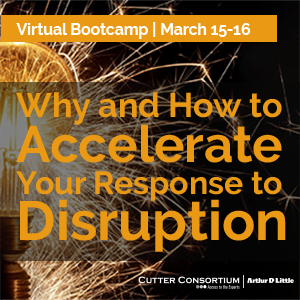 Join Cutter Fellow Robert D. Austin and learn how to transform your business model to gain a foothold in the platform economy, protect against digital disruption, and even pivot to be the disruptive new entrant in some other market. More Info/Register!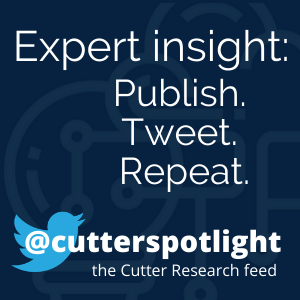 Get expert insight and research published daily from Cutter's experts by following @cutterspotlight on Twitter. Some is for members only and some is free to all. Start following @cutterspotlight now!
The Cutter Edge is a free biweekly email service that gives you information and advice that you can put to work immediately for your organization. Issues are written by Cutter Consortium's Senior Consultants, Fellows and journal authors.