The Cutter Edge: Softer Side of Remote Work, Lizards & COVID 19, Distributed Team Virtual Training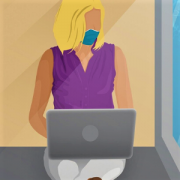 7 April 2020
Welcome to The Cutter Edge. In each free issue, you'll find research, insight, and advice crucial to helping you navigate the spectrum of challenges technology change brings.
New from The Cutter Edge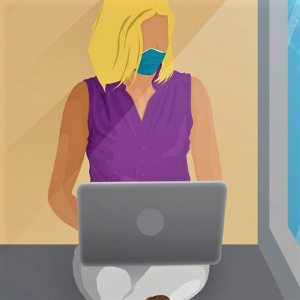 Considering the recent impact of COVID-19, many businesses are now using the latest tools to operate remotely. In this article, David Coleman discusses the softer challenges of remote work such as trust issues, a rapidly shifting corporate culture, remote worker morale, and adapting processes to technological limits. More!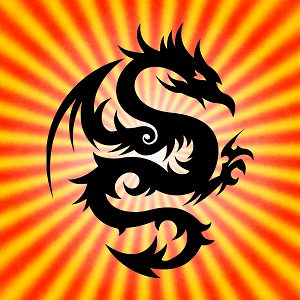 "I teach architects to prepare their architectures for the lizards; giant, fire-breathing lizards that will destroy their town," says Barry M. O'Reilly. "If their system can survive things like this, they can learn to work with the highly improbable to diagnose sensitivity to incidents they can never understand or predict ..." More!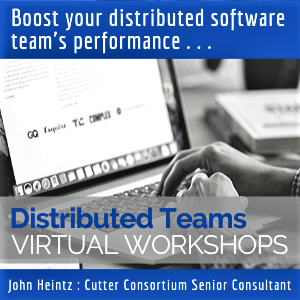 Working remotely is a new reality for many companies. Join Cutter Consortium Senior Consultant John Heintz in four virtual workshops and educate your software teams on surviving and thriving in dispersed environments. Learn more!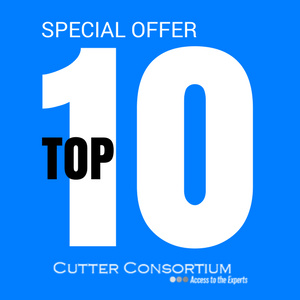 Get insight from Cutter's global experts via recent reports and research available in the Cutter Bookstore. Save 25% off any of the top 10 reports or a new subscription using Coupon Code TOP10 at checkout. Start shopping now!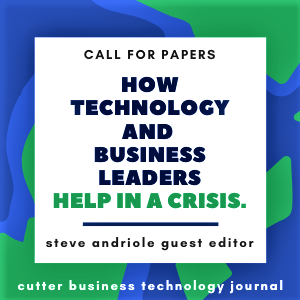 What strategies, tools and technologies can technology and business leaders adopt to enable their businesses to continue operating during a crisis? Share your insight in an upcoming issue of Cutter Business Technology Journal!
The Cutter Edge is a free biweekly email service that gives you information and advice that you can put to work immediately for your organization. Issues are written by Cutter Consortium's Senior Consultants, Fellows and journal authors.