The Cutter Edge: Technology Regulation Failure, What's Behind Information Mistrust, and more ...
Posted February 24, 2020 in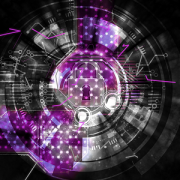 25 February 2020
Welcome to The Cutter Edge. In each free issue, you'll find research, insight, and advice crucial to helping you navigate the spectrum of challenges technology change brings.
New from The Cutter Edge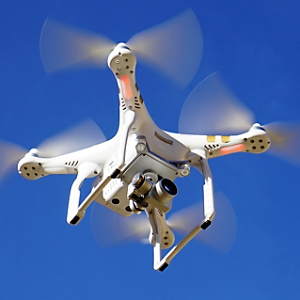 According to Cutter Consortium Fellow Steve Andriole, the deluge of privacy breaches, misinformation, and unauthorized surveillance practices cries for more technology regulation. Explore 10 critical areas in need of regulation, and the guidelines and policies that will encourage innovation while keeping technology misuse in check.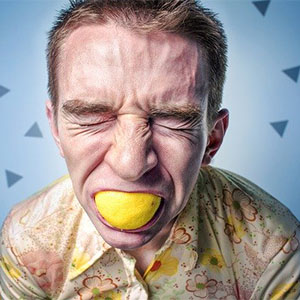 Cutter Consortium Senior Consultant Claude Baudoin addresses the issue of trust, or mistrust, in the information we rely on to stay informed or to make decisions. Read this article to understand the sources of this mistrust and possible solutions!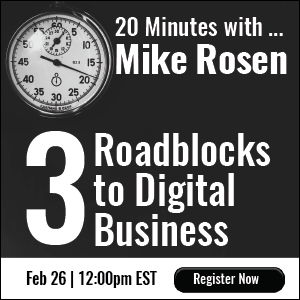 Put aside 20 minutes to uncover the path to digital business. In this short, interactive webinar, Cutter Consortium Senior Consultant Mike Rosen will discuss digital business barriers and invites audience insight as well. Register now!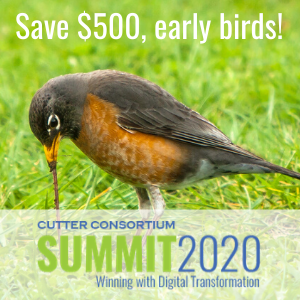 Join us for a 2-day, intensive look at winning and losing digital transformation strategies at Cutter Consortium Summit 2020. Benefit from a diverse program of keynote sessions, panel discussions, and case studies. Don't miss this opportunity — early-bird offers expire March 30 — REGISTER now!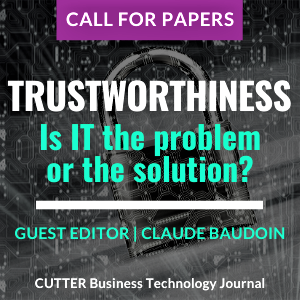 Our ability to rely on truthful information and its sources is diminishing daily. An upcoming Cutter Business Technology Journal with Guest Editor Claude Baudoin will explore these challenges. Get more info or send articles ideas!
The Cutter Edge is a free biweekly email service that gives you information and advice that you can put to work immediately for your organization. Issues are written by Cutter Consortium's Senior Consultants, Fellows and journal authors.