How Leaders Show Up Shapes Culture, Improving Patient Care with AI Imaging Innovation, more!
Posted September 27, 2022
| |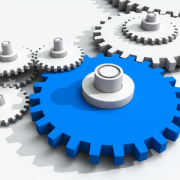 27 September 2022
Welcome to The Cutter Edge. In each free issue, you'll find research, insight, and advice crucial to helping you navigate the spectrum of challenges technology change brings.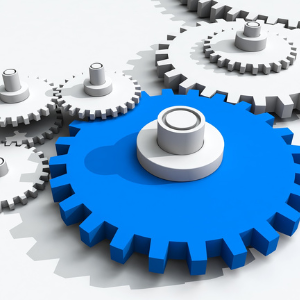 Gone are the days when leaders could simply "talk the culture." Now, if we truly want to lead higher-performance teams, we must "walk the culture." Find out why culture shaping is one of the most important initiatives a leader can take ... More!

Discover how an innovative AI application can analyze imaging reports in real-time, automatically alerting a patient and the patient's care team when an incidental finding is uncovered! More!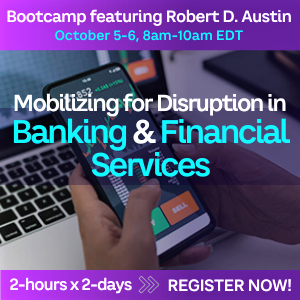 How can traditional banking and financial services firms defend against new industry entrants? Prepare to disrupt or be disrupted in this 2-hour/2-day bootcamp on Oct 5 & 6 led by Prof. Robert Austin. Register!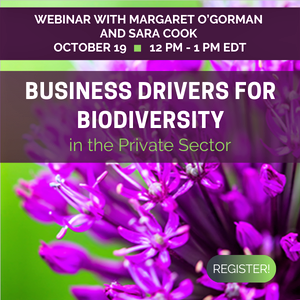 Learn how your organization can achieve strategic integration of nature-based actions on October 19 at 12pm ET with Margaret O'Gorman and Sara Cook from the Wildlife Habitat Council. More!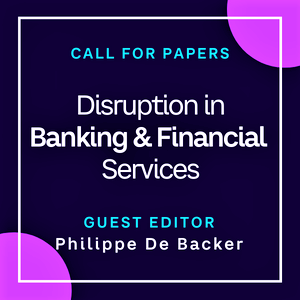 An upcoming issue of Amplify addressing disruption in the banking and financial sectors seeks submissions exploring the future of financial services and the need for banking innovation in a market where the rules have fundamentally changed. More!
The Cutter Edge is a free biweekly email service that gives you information and advice that you can put to work immediately for your organization. Issues are written by Cutter Consortium's Senior Consultants, Fellows and journal authors.