Inclusion in the Workplace: Are We Doing Enough?
Posted November 4, 2020
| Sustainability | Leadership | Amplify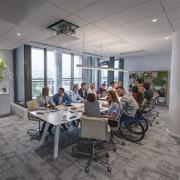 Ebonye Gussine Wilkins challenges us to do the work. Wilkins goes beyond the data that may have us enjoy a false sense of progress and unpacks what the numbers mean when parsed by marginalized groups and their lived experiences. She goes deeper still and offers historical perspectives that further explain racial divisions and spells out why data without insight tells a partial story. Her premise focuses on knowledge, education, insight, and wisdom as necessary, yet missing, elements to achieve diversity, equity, and inclusion initiatives.
Don't have a login?
Make one! It's free and gives you access to all Cutter research.