2016: The Year That Agile Explodes
Posted January 27, 2016 in
Business Agility & Software Engineering Excellence Cutter Business Technology Journal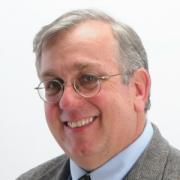 CUTTER IT JOURNAL VOL. 29, NO. 1
  
---
"Agile" — it's an intriguing notion. Iterative, progressively elaborated projects with core deliverables to maintain motivation and progress along the way. It makes an extraordinary amount of sense both from a project management and leadership perspective. And up until now, true Agile practice has been refined and confined to a relatively narrow province, guided by trained scrum masters and captured as a distinct (yet, niche) practice within the project management community.
2016 is the year we can all look forward to a host of "new" Agile practices, each with its own nuance, and each with its own subset of practitioners. We've been seeing the cracks in the wall for several years, as organizations come up with new challenges and struggle to find an Agile solution for them. This will be the year that the dam breaks, and everyone will begin to expect Agile to do everything. The hope and promise of Agile practices will morph into a variety of different sub-practices, each jockeying for a position in the pantheon of "official" practice. For all of these, there are already organizations that will lay claim to being the first to the practice, but what will matter ultimately is which becomes the predominant approach.
AGILE LITE
Already out in a host of different forms is what orga­nizations like to refer to as "Agile Lite." It's all of the essential practices of a quality Agile program, as long as you leave out the "quality" part. For some organi­zations, this is Agile without the follow-up and documentation. For others, the daily scrum is relegated to a twice-weekly scrum (or less). For others still, Agile Lite implies that the organization is not necessarily committed to hard deliverables at the end of every sprint.
Despite flying in the face of conventional Agile practice, Agile Lite will grow in appeal for the very simple reason that it's easier. Easier, however, does not equate to "better," which is why some practitioners will look at this approach with some very serious disdain.
AGILE WATERFALL
In the list of business oxymorons, this is at the top. Water­fall is the long-standing convention of plan, plan, plan, build, test. Agile is an approach of small tastes. Little increments. Nominal deliverables. Despite the fact that professionals on both sides argue that their approach is best when performed as intended, expect 2016 to bring with it a number of new pros who will contend that there is a middle ground between the practices. That middle ground will come in a variety of forms, but each organization that attempts to occupy it will be firm in the belief that they have the "magic bullet."
AGILE SLOW ROLL
One of the big advantages of Agile has been its ability to generate deliverables from the very beginning. The fact that Agile projects move quickly opens the door to a rapid evaluation of what might work. Surprisingly, not all organizations are anxious to move quickly. Some seek the opportunity to build deliverables at a more sluggish pace. They like the Agile practices, but they aren't ready to review or introduce a new deliverable on a monthly basis. Consequently, 2016 may also see the more torpid version of Agile, with less frequent scrums, less frequent deliverables, and a willingness to acknowledge that a sprint can be more of a slow walk.
AGILE EARNED VALUE
Perhaps the most intriguing component of the Agile landscape in 2016 will be the attempts at integrating earned value management practice with Agile. The requirement that earned value incorporate a clearly defined baseline and Agile's amorphous baseline practices create a seemingly irreconcilable situation where the managers need to be able to track variance from a baseline that largely doesn't exist. The seeming diametric opposition of the two practices will likely generate some serious mutations of both practices, but how it will ultimately shake out is anyone's guess.
Some organizations will attempt a reconciliation by identifying the sprint as the baseline, while others will evaluate each sprint as its own mini-project with a distinct estimate at completion for the sprint but not for the project as a whole. Still others will revamp the terms, the labels, and the math to accommodate the flexibility afforded in the Agile environment.
WHO CARES?
Anyone who's considering Agile in the year ahead will care. For a time, most of the texts and work on Agile protocols has been reasonably consistent, but over time, as with any business practice, there is a craving for improvement and enhancement. 2016 is the year when those enhancements will begin to take on a life of their own.
This opens the door for us to have a better understanding of what elements of Agile practice we value organizationally, and to adapt or adopt the practices that have the greatest appeal or best fit within our cultures. If we don't care to join in the explosion, we also have the opportunity to paint ourselves as Agile purists who have not been drawn in by the latest flavor of the day. Knowing how we're going to manage the proliferation of AgileA, AgileB, and AgileC will give us the distinct edge in either bracing for the change or remaining stalwart in our defense of classic Agile practice.
For 2016, this is just one of the elements on the man­agement horizon. But the rules for all of them remain largely the same. Identify what's coming, determine where you and your organization will fit in the new paradigm, and publish/affirm your intentions. For what's coming in 2016 — be it different versions of Agile management or flying cars (which I believe are coming eventually) — if we know where we fit in the larger scheme of management practice, we have a higher probability of making our organizations succeed.
According to Cutter Senior Consultant Carl Pritchard, the executive's primary role in nurturing innovation is to get out of the way. When you limit the power, energy, and reward of the individual, and dilute the market potential and range of new market ideas, you crush ideas. In How to Kill Innovation, Pritchard offers five steps to ensure you don't.