Talking the Talk: Advice to C-Suite(rs) About "Game-Changing" Technology
Posted January 27, 2016 in
Business Technology & Digital Transformation Strategies Cutter Business Technology Journal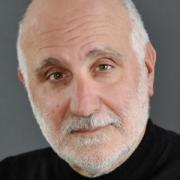 CUTTER IT JOURNAL VOL. 29, NO. 1
  
---
The Internet of Things.
Location-based services.
Automated reasoning.
Social media.
Wearables.
Analytics.
I could extend this list of "game-changing" technologies, and so could you.
What's a CEO, CIO, CTO, CFO, or business unit president to do? Especially when they go to an investor conference and they're asked to explain "the game-changing technology plan"?
Those who work in the C-suite need smart people, budgets, and technology solutions to impact their business processes and overall business model. In other words, game changers need context; otherwise, C-suite(rs) end up chasing "the next great things," which is what many companies have done for decades. Remember business process reengineering, Six Sigma, matrix ­management, and management by objectives? Who ­created Six Sigma "Black Belts," anyway? Brilliant. (Again, I could go on, and so could you.)
ANSWERING THREE CRITICAL QUESTIONS
Here are three questions that all C-suite residents must answer without hesitation and ideally with the clarity of Bill Clinton, the designated "Secretary of Explaining Stuff":
What's your technology plan?
What game-changing technologies are you tracking?
How will these technologies drive revenue and profit?
These questions are fundamental, especially as everyone aspires to "digital transformation." The answers need some themes, however, such as "continuous," "ongoing," and even "risky." This means that the most effective digital transformation should be explicitly branded as something companies pursue continuously and are willing to take some risk for to achieve transformative goals. This necessarily assumes uncertainty, an especially complicated concept to commu­nicate to shareholders, who always want definitive answers to their questions. But given the pace of technology change, it's impossible to guarantee specificity — or results. Some time and money will be wasted, regardless of how many Black Belts are hanging around. Said a little differently, digital transformation cannot be guaranteed — even if companies commit to long-term transformation investments.  
So in answer to the three questions, here's what C-suite(rs) should say.
What's Your Technology Plan?
"First, we plan to move all our technology infra­structure (email, storage, office applications, etc.) to the cloud in 2016 and 2017. The team agrees on moving both infrastructure and applications to the cloud. This will save us money and enable us to focus more on the business than the technology infrastructure that enables it: we cannot wait to get out of the technology business. (Nervous laughter.)
"We will listen much more closely to what the business units are telling us about technology, and we will pay closer attention to what our competitors are doing with it. There's no reason to be the earliest adopter of game-changing technology. We can do quite well as fast followers through the demonstration pilot process.
"We want to keep technology costs from rising too quickly while at the same time investing in game-changing technologies. We realize that we, like everyone, must spend more money on digital security — maybe a lot more money. We also realize that it's a ­challenge to stay competitive while spending less. Since technology costs have generally fallen, though, we think we can invest more — and more wisely."
What Game-Changing Technologies Are You Tracking?
"I read Wired, Forbes, Bloomberg, and Fast Company. I just saw Steve Jobs. Does that help? (Expect a lot of laughter.)
"We have a list of technologies we plan to pilot. The whole notion of 'piloting' again deserves special mention. Pilots assume uncertainty. They're designed to test technologies against specific problems. Our list of game-changing technologies is a hypothesis about what might work. Not what will work. Our pilots will show us the way — or not — depending on how the technologies actually perform. In our case, as retailers, we have some specific objectives we'd like to achieve. Our pilots will focus on the high-leverage areas.
"We need to leverage the Internet of Things, otherwise known as 'IoT.' Our retail supply chain can benefit from the connectivity and processes that IoT enables. Always-on sensors can change our business, making us more adaptive, efficient, and profitable. We plan to integrate our connected devices and products to learn more about where our customers are, what they do, and how we can attract them to make additional purchases. This initiative will dovetail with our analytics initiatives. We already have three IoT pilots underway.
"Location-based services are definitely on our radar. The pilots we've launched integrate sensors with the locations of our customers. We also have pilots that track customers over time to determine patterns in their buying activity. We expect to be able to optimize our communication with customers, suppliers, and employees through location-based technology and the services it enables.
"Everyone knows that it's only a matter of time before processes become automated. Much of this automation will initially be focused on deductive inferential problems like 'If the symptoms look like this, then the ­disease is likely this.' In our case, we're looking for ­'reasoning' that automates sales, digital ad placement, distribution, and customer service.
"We plan to closely listen to what our customers are saying about our products and services. We will expand our investments in social media, including all outward-bound communications and not just through the usual social suspects like Facebook and Twitter. We will invest in descriptive, predictive, and prescriptive analytics based on the analysis of social and other unstructured data. Prescriptive analytics based on social and other data will permit us to intervene when customers 'signal' unhappiness, or worse, the decision to stop ­buying our products.
"Any list of game-changing technologies must include wearables. One thing is for sure: wearable technology will create enormous streams of data, many of which will be in real time. We plan to pilot the connectivity possibilities among wearables, location awareness, sales, marketing, and service. Like all retailers, we need to understand the role that wearables will play inour sales, distribution, and service processes.
"We need to extensively pilot analytics methods, tools, and techniques. This mean all kinds of analytics: big data analytics, unstructured data analytics, and the integration of structured and unstructured data to get a full view of processes, customers, suppliers, and employees. We need to make sure that our data professionals can identify, collect, and organize structured and unstructured data, because if they can't, we cannot see enough into our operations, cost, or profitability. We must better understand the 'voice of the customer.' We have ­several major analytics pilots planned for 2016 and 2017. While many of the game changers we plan to pilot will be ranked according to their solution impact, we already expect analytics to become a core competency."
How Will These Technologies Drive Revenue and Profit?
"One of the outcomes of our technology strategy is deeper knowledge about customers. Technologies like analytics and social media enable segmentation, location, and real-time marketing. Personalization and customization are the objectives here. Segmentation can be monetized. We anticipate significant up-selling and cross-selling opportunities.  Location-based selling will become a major revenue stream.
"We plan to reduce our technology capital expenditures by 50% over the next five years while increasing our technology operating expenses by 25% over the same period of time. We also plan to reduce spending on physical assets by 50% over the next five years. We expect to have fewer offices and much smaller travel budgets. If well executed, our technology plan will contribute significantly to our bottom line. Investments in global teleconferencing will save us and make us money.
"New performance metrics will be defined and employed to assess the return on all of our game-changing technology investments. Open innovation initiatives will enable us to pilot technologies quickly and cheaply. These metrics will be published.
"Thank you for your time. We are willing to answer any questions you might have about the technology pilots and pivots we plan to make. But make no mistake: we will be tracking and testing as many potential game-changing technologies as we can find. Remember also that the list I described today will be replaced with yet more game changers, a process that's unlikely to ever abate."