Business-Driven Digital Transformation — Opening Statement
Posted September 19, 2016 in
Business Technology & Digital Transformation Strategies Cutter Business Technology Journal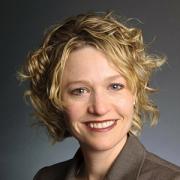 CUTTER BUSINESS TECHNOLOGY JOURNAL VOL. 29, NO. 8/9
---
This issue of Cutter Business Technology Journal is about change. We don't need to read more statistics or stories about digital transformation to convince us that it is real, poses both an opportunity and a threat for our organizations, and requires us to take action now. Digital transformation is more than just a bullet point in a strategy session or the current buzzword. The visions we cast and execute upon today will likely dictate our organizations' successes and survival in the future and collectively shape the world in which we live.
Many organizations are in the throes of enterprise transformation, reimagining the products and customer experience they deliver from top to bottom, in order to serve their customers when, where, and how they demand, seamlessly across both digital and traditional channels. For established organizations, the amount of redesign necessary to achieve this is almost mind-blowing. It requires sweeping changes to organizational structures, culture, capabilities, information, value streams, processes, physical assets, and of course systems. Moreover, the reality is that digital transformation is probably just one of many enterprise priorities within our organizations, occurring alongside other strategic transformations, mergers and acquisitions, regulatory compliance efforts, legacy modernizations, and so on.
Our digital transformations need to succeed. In this issue, we demonstrate how to approach them more comprehensively to ensure that they do. You will discover a couple of key themes across the articles. The first is the necessity of a top-down, business-driven approach to defining, designing, planning, executing, and measuring digital transformation in a coordinated way across the enterprise. The second requires us to rethink the way we manage the constant stream of change within our organizations altogether. Managing change is our new normal, and continuous innovation is no longer a differentiator but a core ability.
Organizations face a common set of challenges as they execute upon their digital strategies — or any strategy for that matter. How do we get an organization to align around a common vision of the future, and how do we articulate it from a business and customer perspective, considering that technology is really just an enabler for a new way of achieving our goals and meeting our customers' needs? How do we get our arms around all of the business and IT changes that are necessary to make this vision real? How do we prioritize and sequence all of this work and align it with other planned and in-flight work? How do we ensure the solutions we deliver meet our original business intent and definition of success? How do business and IT maintain a close partnership throughout the digital transformation process, and how do we help both our internal and external stakeholders through all of this change?
Many of these challenges arise from not knowing how to manage a transformation of this magnitude, as well as not having an enterprise-level value stream in place to translate strategy into execution. We need frameworks that can help us see the forest for the trees. Figure 1 presents a true top-down, cross–business unit and business-driven approach to designing and planning a transformation, which then flows into a coordinated set of actions for downstream business and IT execution. A number of authors in this issue focus on business architecture/enterprise architecture as the missing link to bridge strategy and execution, as shown in the second stage.

Assuming an organization has an aligned business and IT architecture in place, this approach takes a defined digital strategy and customer experience and quickly and comprehensively identifies the full set of business and IT components that need to change across the enterprise. They can then be re-architected in a top-down manner and communicated visually to align people to a common view of what the future will look like. This top-down target-state architecture is then broken into a comprehensive roadmap(s) that frames initiatives within a common business context. This business context (architecture) becomes the common key for reconciling digital initiatives with other enterprise initiatives and innovation ideas. Each initiative may result in business solutions (e.g., organizational changes or process changes) as well as IT solutions. In addition, traceability exists from the strategy and objectives through the business and IT architecture to the initiatives. When done well, this approach has the potential to increase speed to market for digital transformation and ensure we are working on the right things and delivering what we intended. It also provides a way to quickly reprioritize and replan initiatives on an ongoing basis to adjust for strategic or operational changes.
Digital transformation starts with big visions and strategies, but the organizations that can execute upon them in a coordinated way, with agility, will win. The ability to move strategy into action, and constantly innovate and adapt to change, has now become a competitive advantage in itself. In light of all of this, though, we must not forget about the people — the employees who are at the heart of our organizations and the customers without whom we would not exist. In the end, all of this digital transformation must serve them, they must be able to consume it, and it must make their lives better. The world we are creating with and for them should be as much of a consideration as the technology it is based upon.
In This Issue
Leading off the issue, Raj Ramesh discusses challenges with the traditional waterfall approach to transformation such as siloed project design and funding; late engagement of IT, leading to suboptimal solutions and lack of reuse; and poor integration across projects — all of which ultimately deliver results that do not fully meet business or customer expectations. Fortunately, he asserts that an overarching business-driven framework can break down silos and change culture. At the heart of this concept is business architecture as the bridge between strategy and execution. Business architecture translates strategy into tangible changes to the business, drives business units toward a collective intent, and brings IT into the conversation much earlier to translate the business design into the digital and systems design. This architecture-driven approach is also essential to enabling two key characteristics of businesses of the future: design and coordination across business ecosystems and the agility necessary to adapt and respond quickly to a continuously changing environment.
Cutter Fellow William Ulrich also highlights the critical role of business architecture in providing the holistic business perspective that serves as the foundation for "continuous digital transformation" across a business ecosystem. In fact, he states that "having up-front clarity on stakeholder, value stream, capability, information, and technology impacts is a game changer that enables executives to make highly informed decisions with a clear understanding of the costs, level of effort involved, and value to be derived." Ulrich provides a comprehensive perspective on how business architecture facilitates a truly business-driven approach by framing, scoping, and prioritizing digital transformation investments, as well as providing essential traceability from investments back to the originating business strategies. He also describes how the link between business architecture and IT architecture ultimately enables digital transformation.
In our third article, Mike Clark discusses how we can drive transformation from a business and customer perspective and underscores the importance of doing so, observing that "consumers are no longer looking at companies to provide them a product — an experience and a fulfilled outcome are becoming the basis of the new economy." Clark focuses on using outcomes and experiences as the mechanism for clearly articulating the change, binding teams together, providing the starting point for design, and driving the path to value all the way down through the roadmap of business and IT changes necessary to achieve it. This ensures that in the end we not only deliver capability changes, but also a set of new experiences for customers and employees.
Cutter Senior Consultant Borys Stokalski and his coauthor Bogumil Kaminski use "Hollywood economics" as the backdrop for their article and introduce us to the concept of managing a portfolio of options. They describe the strategic choices for digital transformation while also emphasizing that "strategic direction is important, but execution is what makes true leaders." Flawless execution requires empowerment of front-line people, intensive cooperation, consensus on desired business results, and a focus on the business capabilities that will drive what needs to be done to deliver those results, reflecting the chosen mix of strategies and ultimately leading to competitive advantage in the digital excellence domain.
Next up, Stefan Henningsson and Gustav Toppenberg home in on one type of transformation that businesses use to accelerate their digital journey: acquisitions. Like other authors in this issue, they make a case for enterprise architecture as a transformation capability, asserting that "at the heart of the ability to manage an ongoing and multilayered organizational transformation rests a sophisticated enterprise architecture capability with a specific charter to act as a transformation engine connecting strategic intent and execution excellence." Henningsson and Toppenberg then articulate the role of enterprise architecture in each phase of the acquisition lifecycle. Though many organizations do not yet involve enterprise architecture in the acquisition process, the authors illustrate the quantifiable value it can provide.
In our sixth article, Jamie Griffin, Rob Gleasure, Philip O'Reilly, and Jeremy Hayes describe the power of transformation to change internal ecosystems and present their perspective within the context of practical experience with a large multinational corporation currently undertaking business-driven digital transformation. They walk us through the stages of business-driven digital transformation, demonstrating how technology use evolves over time, and more importantly, how the organizational returns increase. The ultimate stage, collaboration, leads to an employee population with an appetite for innovation and creative thinking. They also remind us of the key role trust plays in enabling digital transformation: "Trust is the bedrock upon which relationships, collaboration, and ideation are based. Giving employees freedom to explore and freely engage with each other results in more compelling conversations, better service design, and new innovations."
Next, Yesha Sivan and Raz Heiferman provide an important discussion on innovating the very way we do innovation. The authors assert that innovation should take — and already is taking — a much bigger role within organizations. They illustrate how we need to rethink the way we plan, implement, and evaluate (PIE) our strategies. For example, the concept of digital transformation must become part of the conversation much earlier on, and we need to invest more energy into these activities than we have in the past. Sivan and Heiferman also highlight that organizations must evolve to support these changes, such as by introducing a role they refer to as the chief innovation officer (CInO).
Finally, as a perfect conclusion to our issue, Cutter Senior Consultant Sheila Cox challenges us on why we need digital transformation in the first place. She urges us to make sure our organizations are truly in need of and ready for digital transformation before embarking on the journey, instead of hoping that "implementing a bunch of digital stuff will somehow magically transform [our] organization, business models, culture, and customer experience." Cox reminds us that our missions and visions must be clear, our measures of success must be defined, culture must come first, and a commitment to organizational change management is essential from the very beginning.
No matter where you are on your journey of digital transformation, we hope that the articles in this issue of Cutter Business Technology Journal will give you a new perspective on how to approach it from a truly business-driven perspective. This will not only improve the success of your current efforts, but also build a foundation to accelerate continuous transformation and innovation as you create your future.