The Cutter Edge: Cybersecurity in 2020, Autonomous Systems Rising; Risk Management in a Time of Coronavirus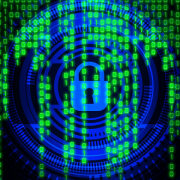 24 March 2020
Welcome to The Cutter Edge. In each free issue, you'll find research, insight, and advice crucial to helping you navigate the spectrum of challenges technology change brings.
New from The Cutter Edge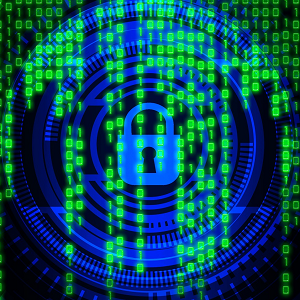 Cybersecurity urgently needs attention from business and government, according to Cutter Consultant Paul Clermont. He highlights how several colliding trends — complexity, AI, and inter-connectedness — are compounding long-standing risks. Read more!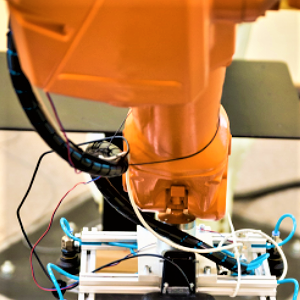 Autonomous systems are at a tipping point as several technologies are coming together to extend their range and capabilities, says Cutter Consultant San Murugesan. In 2020, expect amazing advances and innovations such as ...more.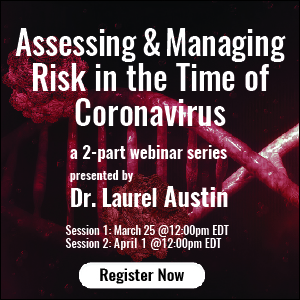 Learn how to make rational, life-impacting decisions in this webinar with Cutter Consultant Laurel Austin. Assess and manage the risks your organization faces as you issue guidelines, adjust strategies, and rethink plans due to coronavirus concerns. Register now!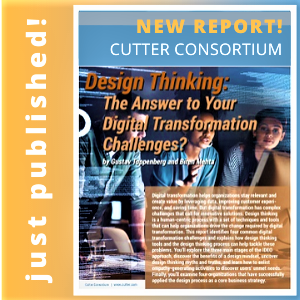 Design thinking is a human-centric process with a set of techniques and tools that can help organizations drive the change required by digital transformation. Learn how this method can help you address your digital transformation challenges. Order now!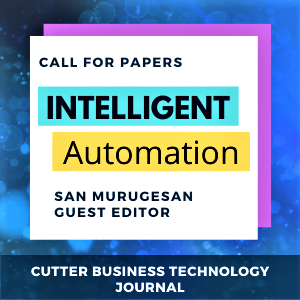 What business opportunities, challenges, and impact will intelligent automation have on industry, our workforce, and society? Share your insight for publication in an upcoming issue of Cutter Business Technology Journal!
The Cutter Edge is a free biweekly email service that gives you information and advice that you can put to work immediately for your organization. Issues are written by Cutter Consortium's Senior Consultants, Fellows and journal authors.