Cutter Edge: Grandiose Transformation
Posted January 26, 2016 in
Business Technology & Digital Transformation Strategies
---
26 January 2016
Welcome to The Cutter Edge. In each free issue, you'll find research, insight, and advice crucial to helping you navigate the spectrum of challenges technology change brings.
---
New from The Cutter Edge 
by Steve Andriole, Fellow, Cutter Consortium
Digital transformation (DT) is aspirational. Everyone wants to transform their business, and every business person who's alive knows that transformation now primarily depends upon leveraging the right digital technology at the right time on the right processes and business models at the right cost. More...
---
Spotlight on Cutter Experts
Sheila Q. Cox is a Senior Consultant with Cutter Consortium's Business Technology Strategies practice. She helps organizations build their only sustainable competitive advantage -- their leaders and their culture. Ms. Cox is highly valued for her expertise in guiding organizational change that crosses functional, national, and cultural boundaries. Access her expertise in her upcoming webinar The Human Side of Digital Transformation.
---

Stat of the Week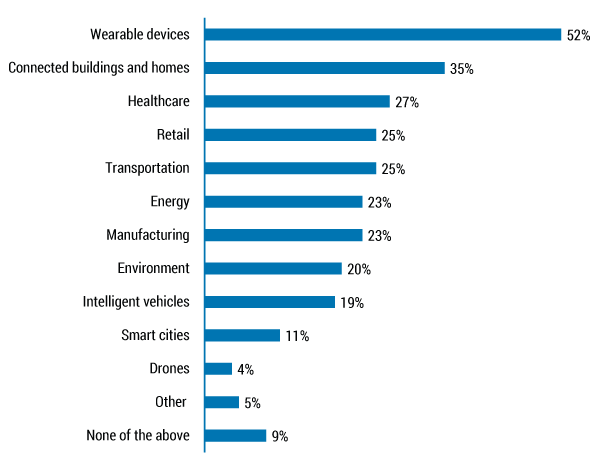 Figure 1 —  Which categories of IoT-connected products/solutions
hold the most importance or promise for your organization or business?
The IoT applications and devices that organizations are currently most interested in are wearable devices like smartwatches (Apple Watch, Samsung Gear, etc.), activity/fitness trackers (Fitbit, Misfit, etc.), and smart badges (for location tracking and security), according to a recent study by Cutter Consortium.  More ...
Excerpted from Hall, Curt. "The Internet of Things: Part IV: The Most Promising Connected Devices and Applications " (

)  Data Analytics & Digital Technologies Executive Update Vol. 15, No. 23.
---
Consider all the issues in your organization's journey towards digital transformation. Order this report now! Cutter members read the report here.
---
Popular Research
by Paul Harmon, Senior Consultant, Cutter Consortium

Today we are witnessing a new round of interest in AI and knowledge-based computing that is currently being called cognitive computing. This new round of commercial AI is based on the hugely more powerful computing platforms we have available today. 
---
The Cutter Summit is unlike any event you've ever attended. Register before 1/31/16 and save $900!
---
Cutter IT Journal Call for Papers
Guest Editor, Tom Grant, Agile Practice Director, Cutter Consortium

Technical debt is like the family secret that no one wants to talk about. Everyone knows that it exists, it's awful, and it makes life miserable for everyone affected by it. However, people are often unable or unwilling to confront it.

Have something to say on this important topic? Contribute an article to Cutter IT Journal! More ... 
---
Wednesday's Webinar: Built-in quality beats tested-in quality
Join Maurizio Mancini and discover how you can build in quality right from the start in his complimentary Cutter webinar January 27. Register now.