Navigating Geopolitical Risks — Opening Statement
Posted July 11, 2023
| Leadership | Amplify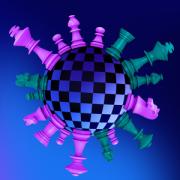 AMPLIFY  VOL. 36, NO. 6

Geopolitical risk has emerged as a key consideration for business leaders as they navigate an increasingly complex and volatile operating environment. The hope and promise of globalization have dissipated over the last few years as armed conflict, trade wars, and other forms of geopolitical tension replaced the era of openness and free trade that was the dominant narrative of the recent past. Unfortunately, most business leaders are not prepared to navigate this novel, uncertain landscape.
The intersection of politics and business is not new, but the modern milieu of how globalization, technology, and strategic competition interact creates a high-stakes environment that can result in commercial actors being drafted as instruments of national policy. For instance, the race between China and the US to dominate in artificial intelligence (AI) is not being run by government agencies, though public policies are certainly important. Rather, the competition is largely among technology companies from each country, which are also some of the world's most influential technology firms. For the countries and companies involved, the national and international ramifications go far beyond simply increasing profitability or market share.
Geopolitics have also added an important perspective to the ongoing debate around corporate purpose. The rise of environmental, social, and governance policies, corporate social responsibility, and recent social movements such as #MeToo and Black Lives Matter have required today's business leaders and organizations to address a range of issues beyond a company's profitability, very different from the profit-maximization approach that was common even just a decade ago.
Layering geopolitics onto the profit-maximization-versus-stakeholder-capitalism debate compels organizations to reflect on their principles and how they should be manifested. This reckoning was on full display in the days and weeks following Russia's invasion of Ukraine. Initially just a trickle, eventually more than 1,000 firms exited or significantly curtailed their business operations in Russia.
Hesitant companies were called to task by their stakeholders after the Washington Post reported on the work done by Yale School of Management Professor Jeffrey Sonnenfeld in tracking companies that were leaving Russia.1 Companies not on Sonnenfeld's list often faced pressure from angry stakeholders questioning why they had not acted. Principles, or at least peer pressure, triumphed over profit in this instance of geopolitical risk.
In recent years, Professor Brad Glosserman and I have been thinking about and debating the consequences of geopolitics on business. Last year, in a Harvard Business Review article, we outlined our view of the role and impact of geopolitics on business by explaining a concept we dubbed the "new national security economy."2
The new national security economy is defined by the changing nature of globalization, strategic competition between China and the US, the importance of "winner takes all" technologies like AI, and the key role of businesses as geopolitical players. We believe the new national security economy has reshaped the business operating environment, creating increased risk and volatility. We also assert it will frame the operating environment that leaders and firms operate in for the foreseeable future.
Accordingly, it is imperative to identify and explore the ways businesses navigate and excel in the face of geopolitical risk. In this issue of Amplify, our contributors explore the challenges raised by geopolitical risk through a variety of angles. This diverse perspective from a group of academics and practitioners provides insights into the impact of geopolitical risk on supply chains, leadership, business planning, and share price.    
In This Issue
We begin the issue with Douglas B. Fuller's take on the US's chip "war" with China. Fuller says the US's efforts in reshaping the global semiconductor industry by shifting activity away from China proves we are moving away from globalization and into de-risking. In other words, national security and supply chain resiliency now get (or should get) at least equal consideration from major economic powers. The author describes how the battle began (with Huawei's efforts to expand its 5G infrastructure outside of China), the US's multipronged regulatory response, and how companies should prepare for this new paradigm.
Our second article, by Yuriy Adamchuk, delves into repercussions from an actual, ongoing war — in Ukraine. The author's company, Avenga, has 11 offices and 1,300 professionals in the country. Knowing the risks of an attack (based on the 2014 invasion and subsequent expert predictions of escalation), the company developed its Service Endurance Plan. Adamchuk tells us why the implementation and execution of that plan were so successful that no employees were seriously physically hurt in the war and operations continued without interruption. He also describes how the company has taken steps to emerge from the current crisis stronger than before the war began.
Next, Joo-Seuk Maing brings us his perspective on an era in which emerging countries and societies no longer blindly follow the West. Based in Seoul, South Korea, Maing is the Korea/Vietnam CEO for a German manufacturer of the wire harnesses that connect automotive components. From his vantage point, he sees several things executives should be paying more attention to, including energy prices, the investment outlook in China, and the need for strong business continuity plans beyond those for natural disasters (i.e., geopolitical tensions or unrest). Maing also believes companies doing business in Asia should consider more local talent for top positions.
In our fourth article, Klaus Meyer and Saul Estrin focus on a decision tree approach to managing exit strategies. The authors use Russia's invasion in Ukraine as an example of complex situations that arise from major geopolitical disruptions. As companies try to extricate themselves from a country, they may need to consider whether a buyer can continue using its global names, what to do about promises to current customers (e.g., access to the App Store for Apple phones), and potential harm to the parent company from a sale. They must also consider the sticky issue of how the new owner will use critical assets (e.g., will they supply the military organizations deemed responsible for human rights abuses?).
The issue wraps up with an examination of financial data from a group of US and Chinese technology companies. Analysis spanning several years on price to earnings (P/E) and enterprise value to revenue (EV/Rev) clearly shows a negative effect on share prices from geopolitical risk: a 24% discount on a forward P/E basis and a 42% discount on forward EV/Rev. Author Jin Yoon says the analysis demonstrates the profound impact that geopolitical turmoil can have on a company or industry's market value and that this finding can guide investors and operators as they try to mitigate geopolitical risks.
Whether your company does business in one other country or dozens, navigating geopolitical risk is never easy, and new technologies promise to churn the waters significantly for the foreseeable future. We hope the articles in this issue of Amplify broaden your perspective of how to navigate geopolitical risk and assist you in guiding your organization and other stakeholders through these turbulent times.
References
1   Jan, Tracy. "How A Yale Professor's Viral List Pressured Companies to Pull Out of Russia." The Washington Post, 11 March 2022.
2   Lee, David S., and Brad Glosserman. "How Companies Can Navigate Today's Geopolitical Risks." Harvard Business Review, 28 November 2022.