Webinar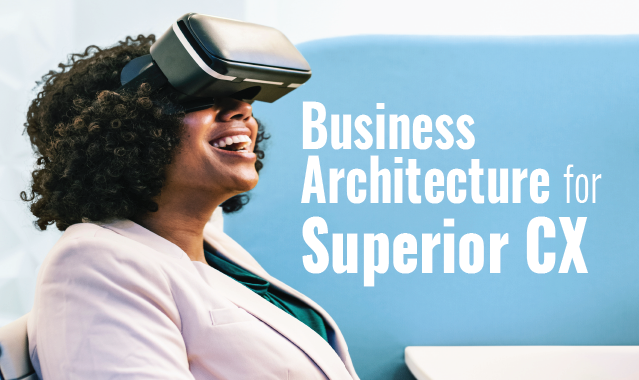 In most industries, customer expectations have greatly escalated — customers want what they want, how they want it, and when they want it — and they will go elsewhere if their needs are not met. Organizations have responded in a variety of ways: digitalizing the way they deliver products and services, shifting from product-centric business models to customer-centric models, and even reorganizing internally to better serve customers. Their leaders and teams are focusing on customer experience (CX) strategy, design, and measurement, and many have formed disciplines related to CX and service design to deliver artifacts such as journey maps, service blueprints, and customer personas.
The emergence of CX design as a key discipline has opened up some questions about how it relates to business architecture.
In this webinar, Cutter Consortium Senior Consultant Whynde Kuehn will reveal how, through the combination of business architecture and CX design, organizations can gain more insight into where and how to align and transform their business models so they can focus on the ongoing needs of their customers while driving organizational efficiencies.
Spend an hour with Whynde Kuehn to discover:
How CX benefits business architecture teams
How architecture teams benefit CX designers
How business architecture practitioners and CX teams, working hand-in-hand, can shape and evolve the business architecture to create maximum customer and business value
Clients:
Watch Now      Not a Client?
Register to Watch
More on Customer Experience
► Making the Customer Experience Real with Business Architecture
► Untangling Customer Journeys, Value Chains, Value Streams, and Business Processes
► Transforming the Customer Experience
► Your Definition of Customer Experience Is Wrong. Here's Why.
► The (Digital) Transformation of Customer Experience
► Improve Customer Experience — Leverage Your Digital Data Streams