Cutter Edge: Disappearing Acts: Five Enablers of Web Ubiquity
Posted November 17, 2015 in
---
Welcome to The Cutter Edge. In each free issue, you'll find research, insight, and advice crucial to helping you navigate the spectrum of challenges technology change brings.
---
by Steve Andriole, Fellow, Cutter Consortium
The first 25 years of the Web clearly demonstrated that connectivity and problem solving can be cost-effectively linked. It's now possible to communicate, shop, and learn on the Web. We can find answers, relationships, and games on the Web, and for those of us who desire a more surrealistic experience, we can immerse ourselves in virtual worlds.
What's next?  More ...
---
Analytics is moving to the cloud. This makes sense, according to Cutter Senior Consultant Brian Dooley "because much of the data that will be accessed is stored or is reachable through the cloud.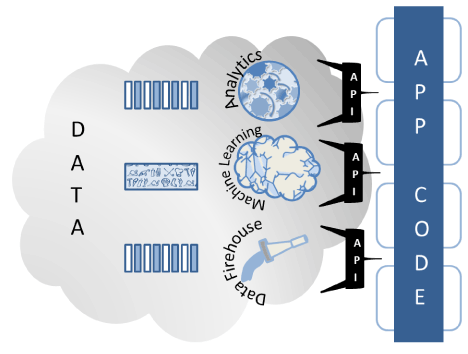 SaaS offerings are already providing various forms of cloud-based analytics, ranging from simple business intelligence to big data analysis, integrated analytics solutions, and visualization tools. The next major hurdle for analytics is the need for more flexible access. Today's software systems are moving toward API access in what has come to be called the API economy. Analytics providers are now beginning to offer analytics APIs for use by organizational software departments, developers, and individuals."  More ...
* Excerpted from "API Analytics: A Cornerstone of Tomorrow's IT ," (

) Data Analytics & Digital Technologies Executive Update  Vol. 15, No. 20
Editor's Pick, Kara Letourneau
Cutter Senior Consultant Jan Damsgaard and Kalina Staykova explore how competitive advantage can be controlled in their new Executive Update "Market Entry and Growth Strategies for Disruptive Digital Payment Platforms."
Iaas: Ready for Liftoff?
by Vince Kellen, Fellow, Cutter Consortium
The uncertain future of cloud computing seems to have stabilized among IT leaders with the acceptance of infrastructure as a service (IaaS). IaaS is here to stay in many organizations, especially smaller firms and startups, and it will be the dominant form of corporate IT infrastructure in the coming years. With the breaking of Moore's law (at least for the foreseeable future and with regard to silicon-based computing), IaaS may provide everyday computing cost benefits thanks to the efficiencies large-scale dedicated vendors can provide. More ...
Upcoming Webinars
Participate in these webinars and get top-notch advice from Cutter's expert Senior Consultants -- experts who provide the advice you really need, not just what you expect to hear.  
Tomorrow: Free Webinar on The Unseen Contract in Outsourcing
 Join 
Sara Cullen
 to learn how the unseen contract reveals itself, why it matters so much, how it can derail outsourcing, and most importantly, how it can be harnessed to deliver superior value. 
Register now!