From keynote sessions to panel debates, every session is interactive and energetic. Learn from the presenters, as well as from your peers. Share your ideas and experiences.
In the last 18 months, organizations experienced exponential change in business and technology challenges. It wasn't just the need to adjust on-the-fly for work-from-home. Organizations needed new ways of working, new business strategies and models, new product and service delivery models, and more. All at once, immediately. This kind of frenetic business environment is here to stay. But most organizations are still operating with linear capability and a linear mindset, which makes it difficult to alter models and align actions while staying true to an overall business strategy and mission.
Summit 2021: Taming Exponential Challenges looks at future-proofing your organization and discover how your organization can succeed with the explosion of initiatives that compete for attention, talent, and market share. Learn how you can use AI tools to determine the right time to enter a market, why changing the mindset around innovation is so hard, how digital and data architectures can enable an effective customer experience and journey, and more. Through keynote sessions, panel discussions, case studies, and an interactive exercise, you'll learn how to support the competencies your organization needs and you'll discover the leadership skills that will make it possible to tame the exponential challenges your organization will continue to face.
Leadership: The Make or Break Element during Disruptive Times
In this keynote, Professor Erin E. Sullivan reveals how important leadership is when an organization is under the severe pressure of immediate exponential change, as organizations experienced during the pandemic. Prof. Sullivan will look at how that recent experience will change leadership and teams going forward. Through lecture, video, and case studies from the healthcare industry, where disruption and upheaval has been paramount, you'll discover which key leadership principles organizations should rely on and which they should abandon going forward.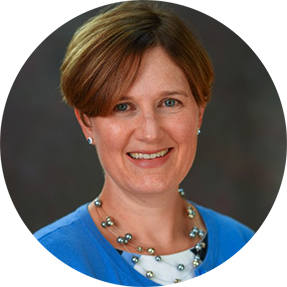 Keynoter
Cutter Senior Consultant Erin E. Sullivan, PhD, is an Associate Professor of Healthcare Management at the Sawyer School of Business at Suffolk University and also holds on the faculty of Harvard Medical School's Department of Global Health and Social Medicine/Center for Primary Care.
Case Study: Volkswagen Strategy 2025: Shifting Gears in Disruptive Times
In 2018, Volkswagen Group renewed its commitment to Strategy 2025, the company's ongoing plan to radically transform the automaker. Challenged by highly disruptive changes in the automotive industry, including the phasing out of the long-standing internal combustion engine, ongoing digitization, and new competition from technology companies, electric vehicles, and ride-sharing applications. Strategy 2025 was designed to reshuffle the company's existing formal and informal structures and restructure the automaker into an agile and innovative corporation ready to face the realities of mobility in the digital age. In this session, taught by Prof. Andreas Schotter, author of the case Volkswagen Strategy 2025: Shifting Gears in Disruptive Times, you'll discuss — in both small breakout groups and with the full group — the question "was VW doing enough to transform into a truly competitive mobility company?" and consider what else the company could have done. Through this case study, you'll discover important lessons that you can apply to your organization's future strategy.

Keynoter
Andreas Schotter is a Cutter Consortium Fellow and Professor of Global Strategy at Ivey Business School at Western University.
How to Transform Decision Making with Machine Learning-Driven Predictive Tools
A key lesson learned from the COVID-19 crisis is that we need our business resilience systems to sense what is happening in real time, constantly update our predictions, and allow us to take early action before a major risk escalates. This requires a much more dynamic and adaptive approach than has been traditionally used in conventional static enterprise risk management (ERM) systems. In this Deep Dive, you'll learn about a new approach, powered by leading-edge machine learning (ML) technology, that can greatly enhance prediction and forecasting. By integrating data from hundreds of sources and then combining it with your company's internal data, this tool can provide context-specific, customized forecasts and predictions to support decision making. This Prediction Dashboard, developed by Dr. Michael Eiden and his team at Arthur D. Little, has several key features that make it transformative for decision making, not just during a crisis such as the COVID-19 pandemic, but also as a key element of an ongoing business resilience approach. Through case study and demonstration, you'll discover how the Prediction Dashboard has been used in several industries, and will consider how it could benefit other industries and your organization.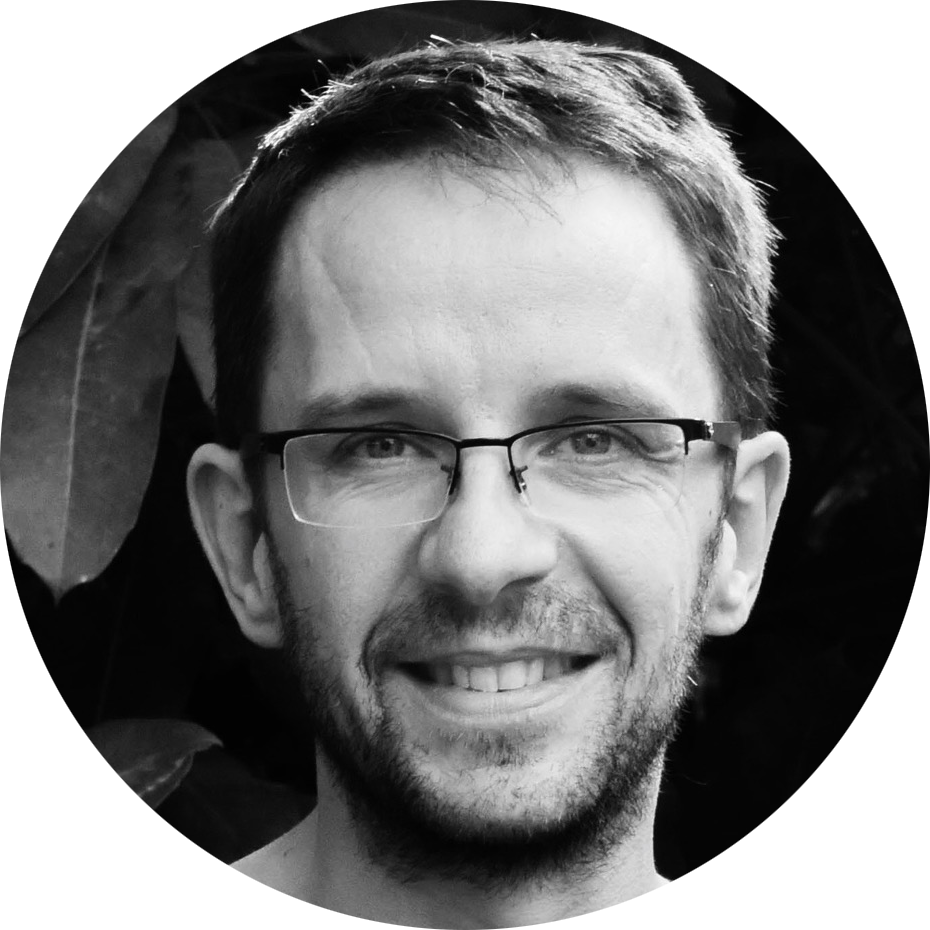 Deep Dive Presenter
Dr. Michael Eiden has designed, implemented and productionized ML/AI solutions for applications in medical diagnostics, pharma, biodefense and consumer electronics.
Lightning Talks: It's Your Turn to Brag
Every Summit participant is invited to submit a topic for consideration in this perennial favorite Summit session. Lightning Talks concisely present a single strategy, technique, success, challenge, etc. relating to one of the Summit sessions or themes. It's a great time to brag — and it's an equally great time to present a problem and ask the group for ideas! Think of it as a no-pressure conversation starter in front of a very supportive audience — we highly suggest participating!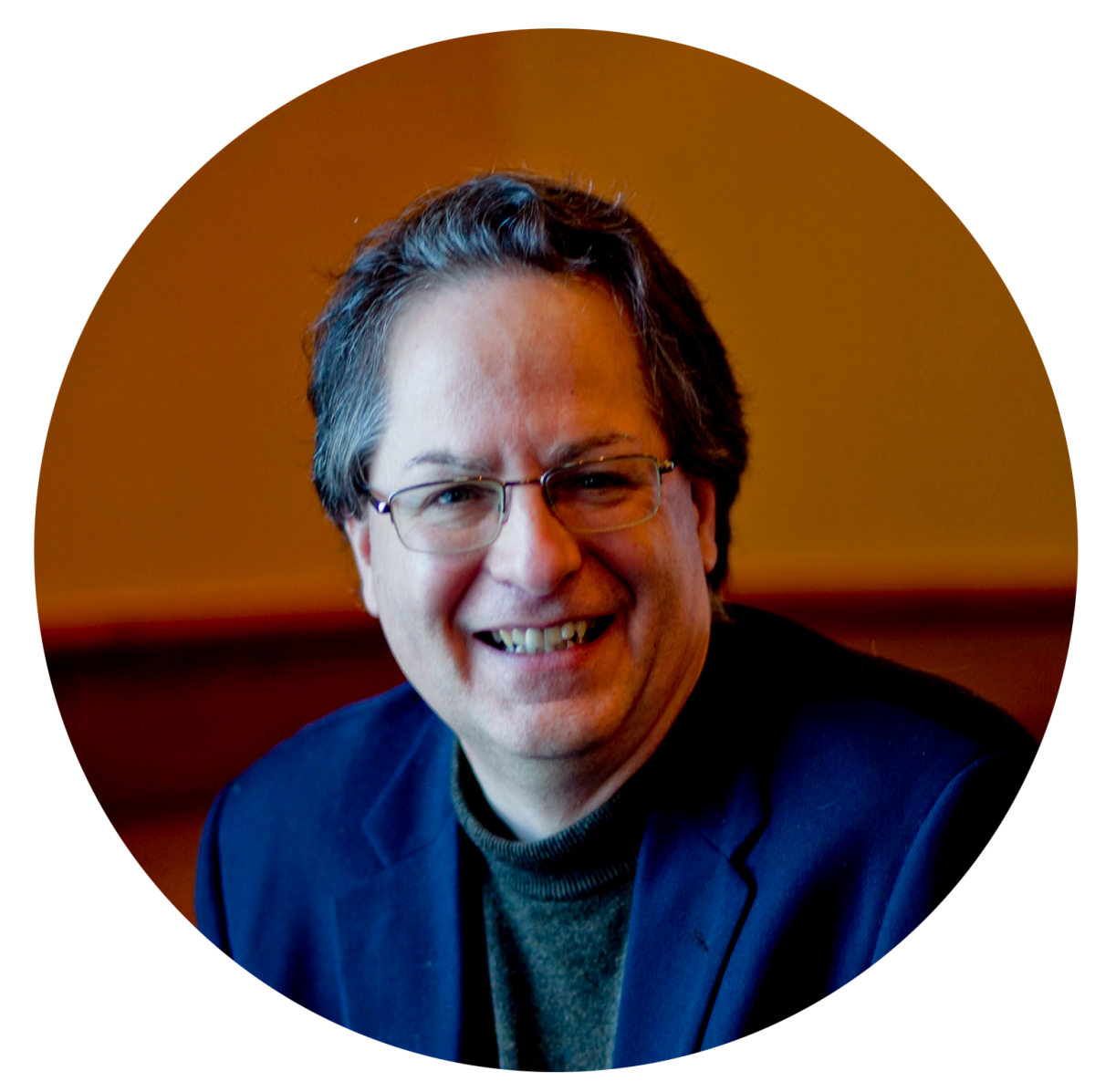 Moderator
Cutter Consortium Fellow Lou Mazzucchelli is Master of Ceremonies for Summit 2020.
Convergence: What it Could Mean for Your Industry/Business
Spurred by rapid technological developments and changing business models, distinct boundaries between industries no longer exist. Convergence has blurred the lines, creating opportunities with previously unlikely partners. Greg Smith, Managing Partner at Arthur D. Little, will describe the way scientific and technical developments are dramatically changing the healthcare industry landscape, forcing payers, providers, and drug and device manufacturers to rethink their business, operating, and collaboration models. From there, he will lead a brainstorming discussion about the convergence that's happening in other industries — from energy to manufacturing, automotive, retail, and others — that will help you think about how companies in all corners of your industry must adapt.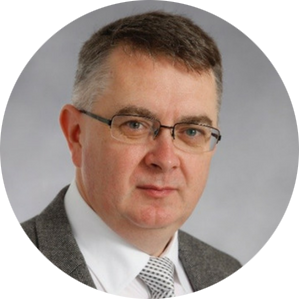 Roundtable Moderator
Greg Smith, Cutter Consortium Fellow and Managing Partner at Arthur D. Little, focuses on business strategy in the context of digital transformation and the application of disruptive information technologies in solving intractable business problems.
Naked and Afraid: Skilled "Survivalist" Organizations Emerge with New Ideas about Inclusion
During a year of remote working, 12-hour Zoom days, and universal fatigue, businesses have been forced to get personal with their employees. We have all been unceremoniously deposited in a fight for survival, blurring the lines of home and office, and what was once the artful compartmentalizing of life. The last twelve months has been an equalizer in many ways. Some organizations are seizing this moment to develop new normals that are empathetic, equitable, and radically inclusive. In this roundtable discussion Carla Ogunrinde leads a discussion about the science of survival and the impact on employee engagement. Learn how organizations are stripping down to the human condition, disrupting "in the norm" banalities and redefining productivity, a "winning team", and what it means to be an inclusive culture — now smarter, wiser, and more humble.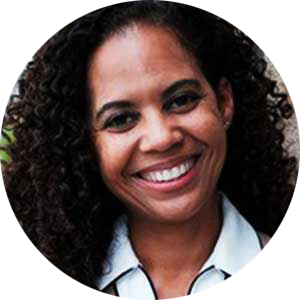 Roundtable Moderator
Cutter Consortium Senior Consultant Carla Ogunrinde, a former Information Technology executive, is a leadership coach and experience curriculum designer expert in the science of energy leadership management. 
No Time Left for Failure
All kinds of initiatives and projects fail. Many of them spectacularly. The exponential change all businesses are facing requires they take an objective look at why failure persists. Why is it that organizations can't seem to get out of their own way? Why aren't the lessons from less-impactful project failures learned and applied to higher importance projects, and to key business initiatives? In this keynote, Cutter Fellow, Prof. Steve Andriole reveals why talent, support, and culture problems continue to plague organizations' ability to deliver successful projects, programs, and business strategies. Dr. Andriole will look at the role talent assessments, team dynamics, executive support, and corporate culture have in choking creativity, rendering problems unsolvable, and impeding successful project delivery, and he will offer tips on how to overcome these barriers.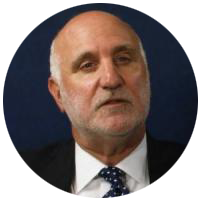 Keynoter
Cutter Consortium Fellow Steve Andriole has been consulting and writing about digital transformation and emerging technology trends for 10 years.
Exponential Innovation: Breaking Mental Models
During this interactive experience, Prof. Michael Roberto will teach you about iterative problem solving. Grouped in teams, you will learn, first-hand, why our brains aren't wired for iteration and what you can do to foster experimentation. You'll develop a strategy, implement it, and reflect upon it. Then you'll do it again. And again — discovering how to break mental models, the difference between radical vs. incremental thinking, which one is better for select scenarios, and what you can do to change your organization's ability to innovate.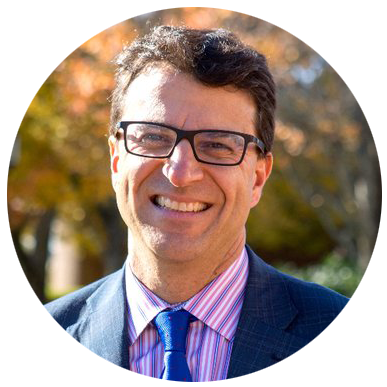 Keynoter
Cutter Consortium Fellow, Prof. Michael Roberto's research focuses on strategic decision-making processes, senior management teams, and the dynamics of organizational failures.
Designing the Future
The successful companies of tomorrow will increasingly define themselves in terms of their capabilities rather than their products. They will focus more on how they conceive, develop, produce, and take their products and services to market. This means decoupling business functions (aligned with what they do) from capabilities (how they do it) to deliver value. Leading companies will focus on what they do best, operating in those areas at their optimal scale. They will leverage best-in-class ecosystem partners to boost their capabilities and externalize both key and non-critical ones. These innovative, adaptive companies will enjoy extra resilience in their operations and future prospects. This is just one of many trends Carlos Mira will share as he helps you explore new dimensions in designing your future.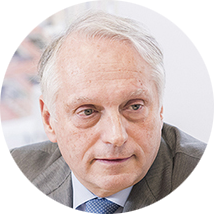 Keynoter
Carlos Mira has launched and successfully developed science and technology think tanks and CRE100DO, a pro bono program which has helped 100 companies grow through innovation, internationalization, and sustainable differentiation.
Getting Intentional About Sustainable Development
Why do UN Sustainable Development Goals matter? Because every individual has basic rights. Every individual matters. The stability and success of a society depends not just on economic growth, but social trust, fairness, equality, and sustainability. It's stable and successful nations that strengthen the global market. Organizations in all industries around the globe are shifting from purely focusing on profit to focusing on profit + purpose + stakeholders, the spotlight is now on sustainability. In this roundtable discussion, Cutter Consortium Senior Consultant Whynde Kuehn leads a discussion about how business architecture enables achieving the UN SDGs within and across organizations. Discover ideas for how BA can make SDGs actionable, measurable, visible, and possible.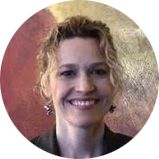 Roundtable Moderator
Cutter Consortium Senior Consultant Whynde Kuehn is passionate about bridging the gap between strategy and execution.
Data Architecture for the Next Era: New Mindsets, Models & Practices
Imagine the next 15 years. Will we be taking the connection of digital and physical data to new levels? Connecting processing capabilities to the brain? You don't have to look very far into the future to realize the criticality of changing your organization's digital and data architectures to adapt not just to linear change in technology, but also to exponential change. In this deep dive, Cutter Consortium Senior Consultant Gustav Toppenberg will discuss what you can do today to prepare. You'll discover how you can:
strike the right balance between building digital capabilities platforms to the scale needed to support your future enterprise, while still delivering on business use cases that provide real business value today
build a powerful digital services backbone to facilitate rapid innovation, including as new technologies emerge
enable the responsiveness that is key to successfully executing on a continuously evolving digital strategy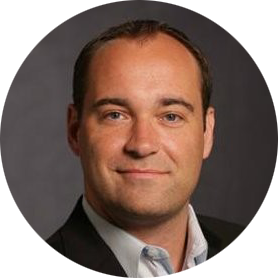 Deep Dive Presenter
Cutter Consortium Senior Consultant Gustav Toppenberg builds and leads transformational efforts for both small and global companies with a focus on business, data, and digital domains. 
Avoiding the Plateau with Agile Development Teams
Many CIOs or CTOs adopt agile working practices to enable their enterprises to deliver faster, with improved quality and reliability, at lower costs. These capabilities are crucial, whether it's improving the customer experience or enabling a fast pivot in business strategy. But many find that after initial improvements, their teams reach a plateau, disappointing the original intention.
An agile transformation is a difficult journey. It strikes at the core practice and culture of the organization and the IT function. Agile-by-template or -by-process creates an illusion of adoption yet in reality, the underlying mindset and mechanics remain unchanged. This deep dive will explore:
Why agile adoptions get stuck
How agility in the technology function supports strategic agility for the enterprise
Why agile certifications don't help
How to create a path to improved performance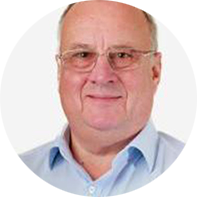 Deep Dive Presenter
Cutter Consortium Senior Consultant Jon Ward is an Agile catalyst, producing significant bottom-line results for software and business change initiatives.